November 2023
Work begins this month on new water mains for High Street North, between Plimsoll and Rhodes Streets.
The work will take about 16 weeks, depending on the weather.
Traffic flows will be affected, and parking and access to properties may be limited.
The worksite will be marked by cones and barriers and road and pavement surfaces may be uneven. If you are walking in this area, please take extra care to avoid potential trip hazards, particularly when it's dark.
Trenches excavated will be backfilled, plated, or caged at the end of each working day to ensure your safety.
Please stay back from the worksite, follow the directions of workers, warn children about the potential dangers, and keep your pets safe.
Temporary Bus Stops
As part of the water main renewals on the HS North traffic management plan the bus stop at 238 High Street North will be temporarily shifted to 216-218 High Street North and the bus stop at 239 High Street North will be shifted to 223-235 High Street North (see image below).
This will allow our contractors to complete this section within the next 3-4 weeks after which the bus stops will revert back to their original spots.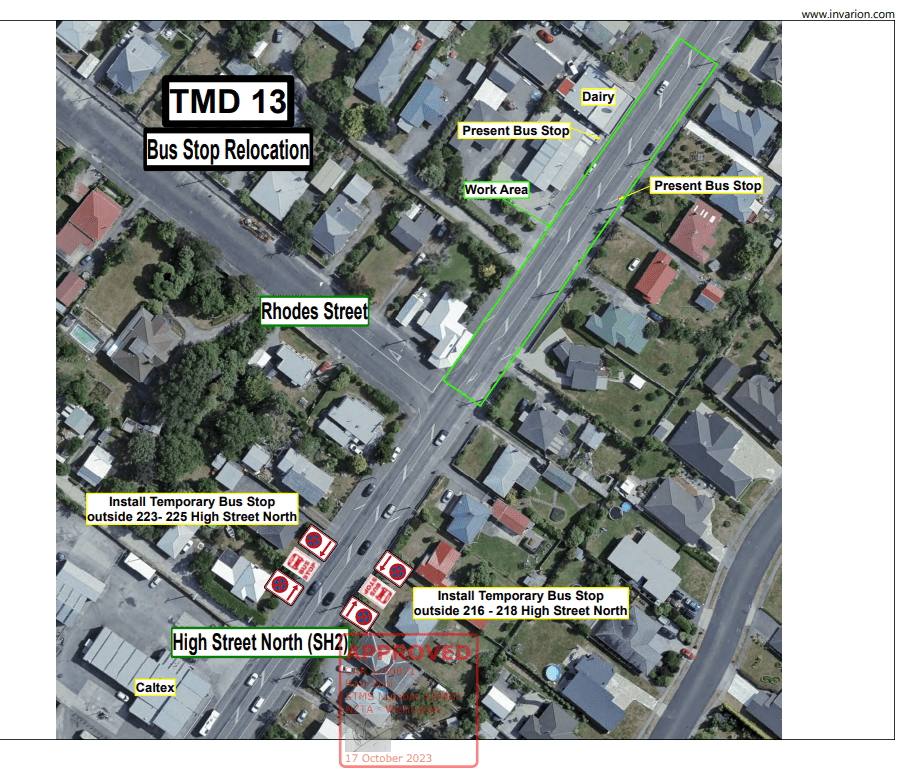 If you have any questions about this notice, please contact us on 06 379 4030 or info@cdc.govt.nz.