Due to a resignation, nominations are now open for Carterton District Council's by-election 2021. Click By-Election Information Sheet for the By-Election Information Sheet.
We are looking for candidates who are passionate about Carterton's future to stand for council and fill the vacant position.
Nominations open 4 February and close 4 March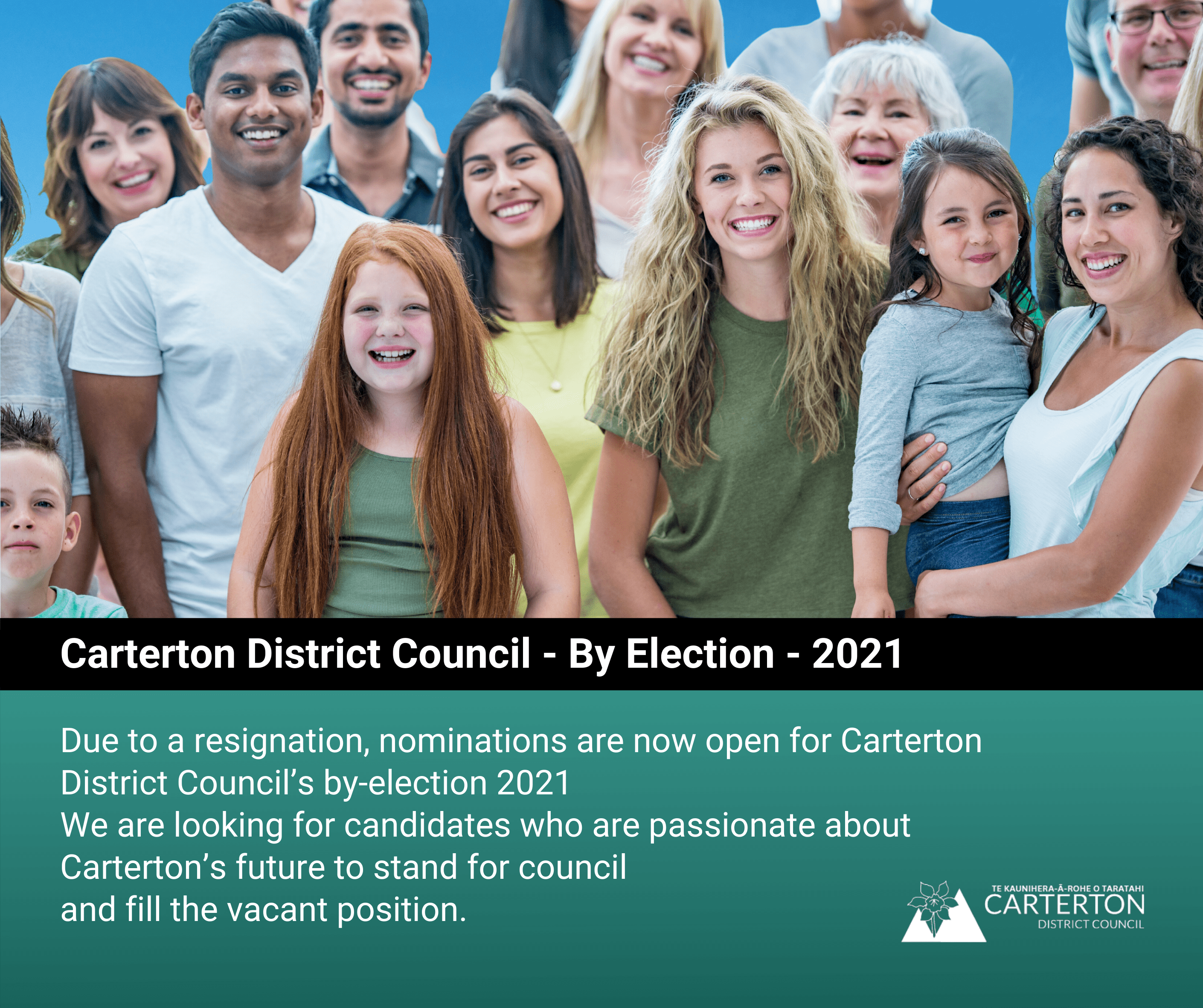 The nomination process and nomination forms
Candidate nominations are open from 4 February 2021 until 4 March 2021.
Nomination involves the following steps:
Completion of an official  Election Nomination Paper sent to the council's electoral officer.
Nominations from two people. Candidates cannot nominate themselves, and those who nominate candidates must be over 18 years old and enrolled to vote in the area the candidate is planning to stand.
Candidates must consent to their nomination going forward.
A $200 deposit must be paid, which may be refunded depending on election results.
Candidates must be New Zealand citizens.
What roles can I stand for?
We are currently looking to fill ONE vacancy for a councillor following a resignation.
What can I do to promote myself?
Local elections involve competition which is a sign of a healthy democracy.  One of the most important challenges facing a candidate is how to successfully promote themselves and their ideas to the community.
Our advice? Get out there and talk to people – find out how individuals and families in your communities are feeling, what are their needs and wants? Then put together a strategy to address these issues as a leader, the more in-tune you are, the better you'll be as a leader. 
Promoting yourself can include:
call people he/she knows;
distribute leaflets;
door knock;
collaborate with local organisations;
prepare articles for local newspapers;
pay for press ads;
provide a profile of his or her background to the local paper;
address public meetings;
give interviews to local radio stations;
create an online presence;
make sure your email and contact details are clear.
Key dates for the 2021 by-election
4 February –  Candidate nominations open and preliminary roll open for inspection
4 March – Candidate nominations close (12 noon) and preliminary electoral roll closes
8 April – Special voting period starts 
8 – 13 April Delivery of voting papers
30 April – Election Day (voting closes 12 noon and counting commences). Preliminary results available as soon as practical.
By 5 May – Official declaration
ASAP after 5 May 2021 – Public notice of declaration of result
By 28 June – Return of electoral expense forms
How can I find out who has been nominated?
Nominations for Carterton District Council By-Election 2021 – updated 9 February
Dale Williams
Nominated by Marion Alexa Harvey, Peter Lance Emery
Vote 2019
Results will be available here once released.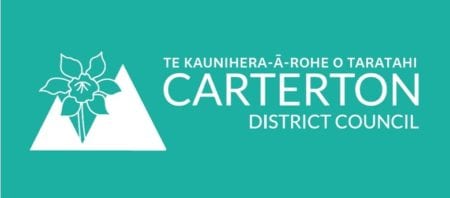 Standing for Local Government
We will have all the candidates' profile information here as soon as it's available.