News Events and Culture
Last updated: 27 Mar, 2017 11:10am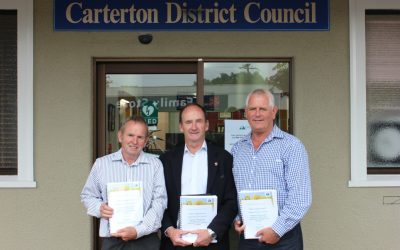 Today we are submitting our resource consent application for the Carterton wastewater treatment plant upgrade to the Greater Wellington Regional Council. Our application is for the treatment and disposal of wastewater primarily onto the Daleton farm, for a 35 year...
read more
We are sorry that this post was not useful for you!
Let us improve this post!
Tell us how we can improve this post?