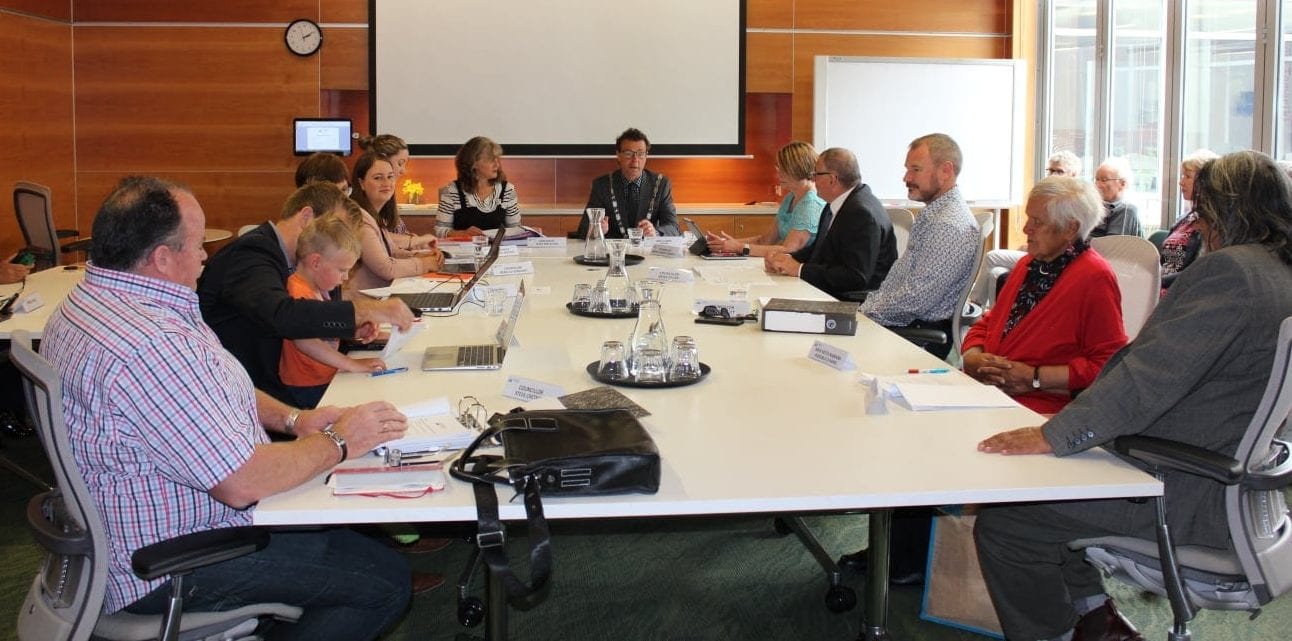 Council meetings are held on a six weekly cycle, excluding January when no meeting is held. Meetings are held in the Hurunui o Rangi Room at the Carterton Events Centre and commence at 1.00 pm.
The Infrastructure and Services Committee and Policy and Strategy Committee are also held 6 weekly. The Audit and Risk Committee are held  four times per year.
Agendas for all Council and Committee meetings are available for public inspection two days prior to the meeting, with the exception of any emergency meetings of Council where agendas are available at the meeting. Public excluded items are not included. Copies of agendas and minutes with the exception of public excluded items are available to members of the public at the Council Office, Library or can be viewed below.
Members of the public are welcome and encouraged to attend meetings of Council and Committees.  A public forum is provided for at the start of meetings, where anyone can address elected members.  Members of the public who wish to participate in this public forum must register their intention with the council office on 06 379 4030.
2019 Meeting Schedule and Agenda's / Minutes
Meetings of the Carterton District Council and Committees through to the end of 2019 are set out in the following schedule. All meetings will be held at the Carterton Events Centre, Holloway Street, please see the information counter on arrival:
NB – agendas for upcoming meetings will be listed within the meeting schedule below.
Members of the public are invited to attend any of these meetings. At the start of ordinary meetings of Council, a period is available for the public to address elected members. Contact Hayley Burgess on 06 379 4034 if you would like to address Council at least one full day before the meeting day. Agendas are available two days prior to each meeting.
Archived Agendas and Minutes:
2018:
2017:
For archived agendas and meetings older than 12 months,  please click here.