Daffodil Festival
Last updated: 07 Sep, 2023 04:08pm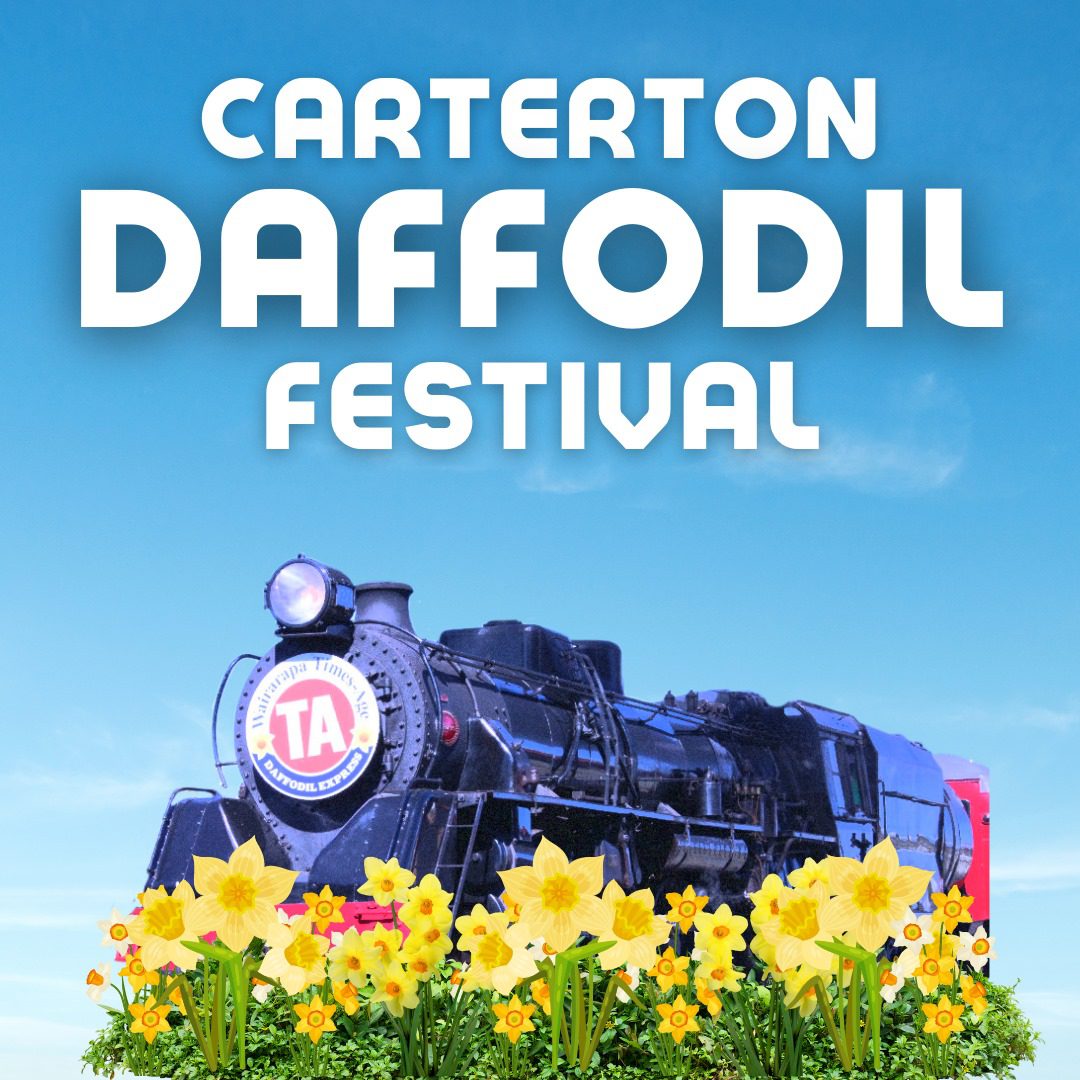 Back & Better in 2023 on Sunday Sept 10th
The Carterton Daffodil Festival is back for 2023.
Everyone's favourite attractions, from the iconic daffodils, to the steam train excursion, the High Street market, and street performers will be back in action attracting over 10,000 visitors to the district.
This is one of the town's biggest days with community groups and businesses coming together to ensure the town is at its most beautiful.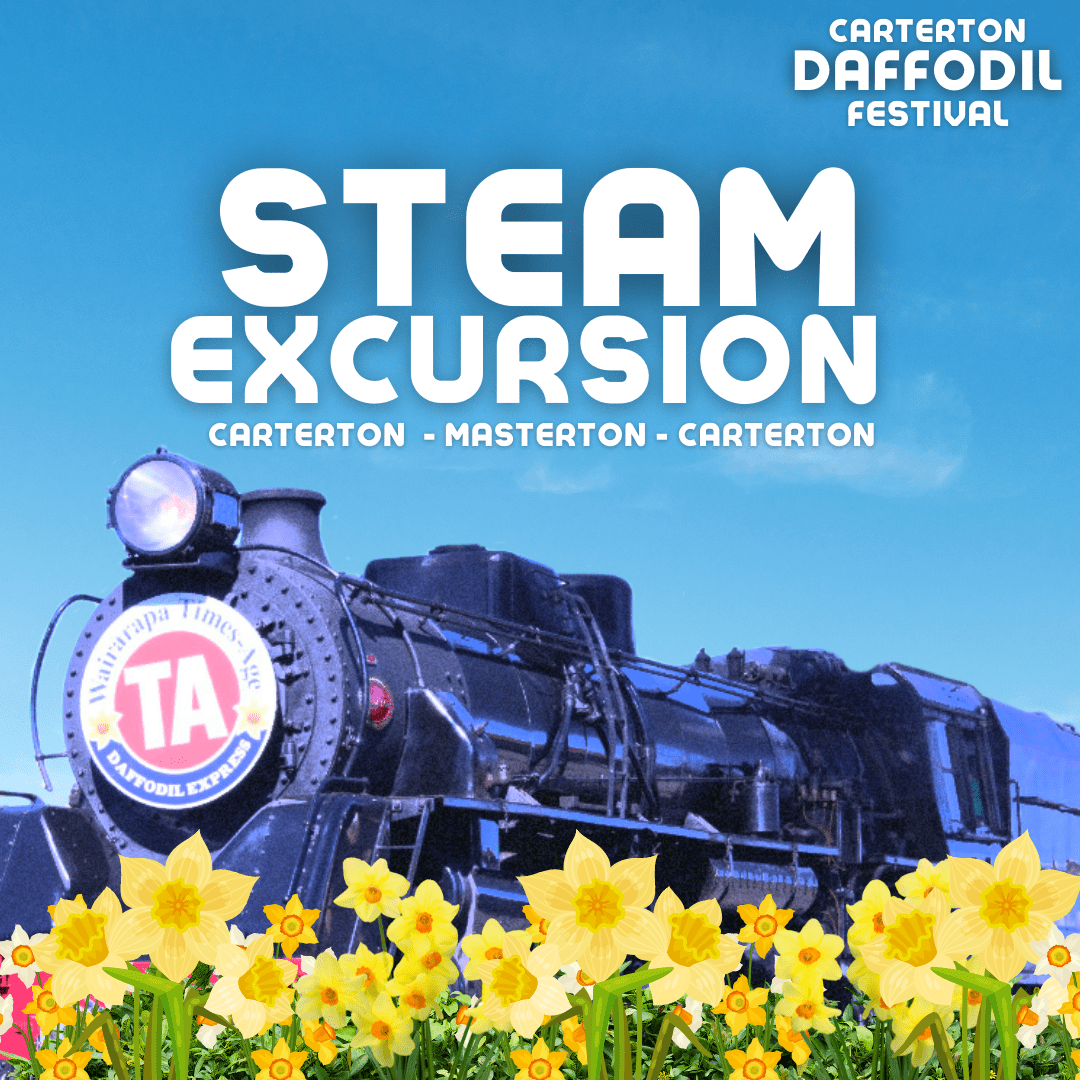 Tickets available for Carterton to Masterton
Wellington to Carterton return SOLD OUT
Take this opportunity to experience a heritage passenger steam train trip from Carterton to Masterton and return. Take a glimpse of a bygone era with 13 passenger cars dating from the early 1900s through to the 1930s.
The train departs Carterton at 10.50am sharp, arriving in Masterton 11.15am. You can disembark, enjoy the surrounds and then leave from Masterton back to Carterton at approximately 12.45pm.
Arriving back in Carterton at 13.15pm you will still have time to enjoy the Daffodil Festival which is one of the town's biggest days with community groups and businesses coming together to ensure the town is at its most beautiful.
TIMETABLE
10.40am: Steam Train arrives in Carterton
10.50am: Departs Carterton
11.15am: Arrives Masterton
12.50pm: Departs Masterton
1.15pm: Arrives Carterton
TERMS & CONDITIONS
Tickets $24.00 + booking fee
Tickets all one price no half fares or discounts available.
Children up to 3yrs may travel "free on an adult knee" NOTE: only one child per knee allowed.
The layover at Masterton is 1hr 40 minutes  (100 minutes) this is necessary to detach the locomotive allow it to travel through Masterton rail yard to the turntable to be rotated to point South for the return to Carterton and re-attach it to the carriages. There will be some food vendors at Masterton station for passengers.
Parents with an "active" child (in the 3yrs category) may like to purchase a ticket for them. Parents may also benefit from taking a favourite book or game to amuse little people while waiting.
Face Masks required as per Public Health Travel recommendations.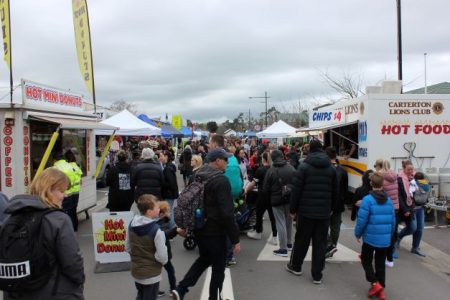 Want a market stall?
Contact Grant & Heather at smithspread@xtra.co.nz
Need to arrange food stall certification?
Contact Kathy Dhamodharan at kathyd@cdc.govt.nz
General enquiries and information
Jenny Gasson,  jenny@cdc.govt.nz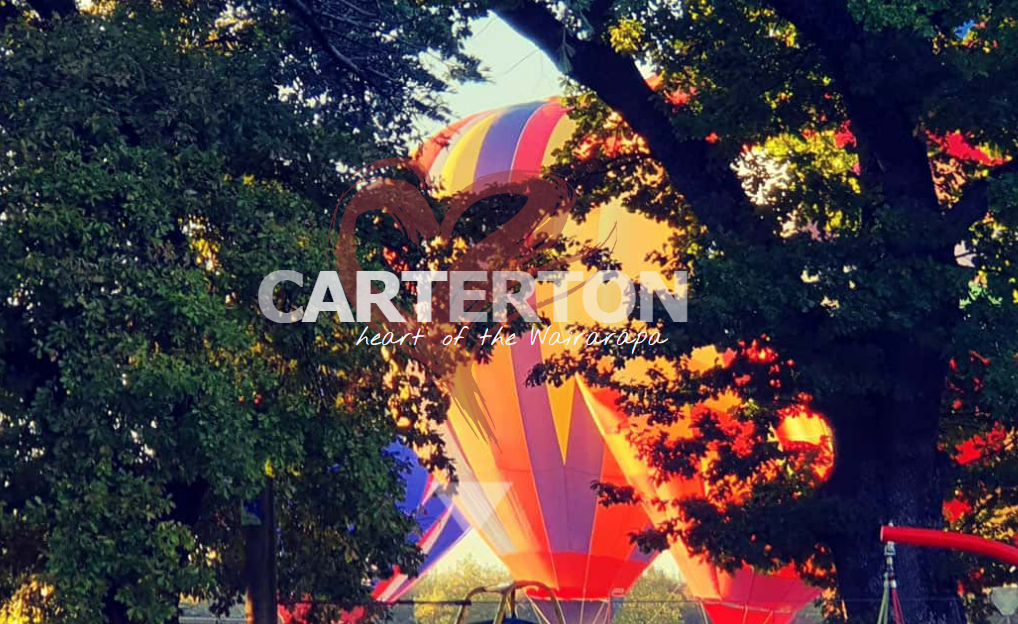 Will the Metlink trains still operate per their timetable?
Yes. Visit the Metlink website for times.
Note: You will need to purchase Metlink tickets for Metlink trains.
Daffodil Express Train tickets do NOT apply to Metlink trains.
Where can we park in Carterton?
Be aware there will be limited parking in Carterton on Sunday September 11th. And when you do park, you can expect to do a little walking. Where possible catch public transport, carpool or get dropped off.
PLEASE follow and adhere to ALL No Parking signs. There are in place for safety and for event access.
What roads are closed in Carterton during the event?
The following road closures will apply during Daffodil Festival:
Between High Street and William Wong Place. Road Closed.
Holloway Street. From High Street to Dixon Street intersection. Road Closed
Memorial Square. From Park Road entrance around to exit on High Street. Road closed.
Masson Street. From Broadway to Stubbs Service Lane intersection.
Nelson Crescent from Holloway Street to number 30 / car-park area.
SH2 / High Street South and North from Pembroke Street to Park Road.
Road closures will be in place from 6am through to 4pm, Sunday 10 September.
Are there buses to get to Middle Run? How much, where and when?
Free buses will be running throughout the day between Carterton & Middlerun – first bus departs at 10am.
Buses will depart from Masson Street, Carterton. All buses will take passengers out to the rural Gladstone property, and return to Broadway (outside Kings Woodworking).
Buses will depart from 10am, end at 3pm, and are completely FREE.
Just wait at Coopers Farm Services, on Masson Street and jump on the next available service.
Can we drive out to Middlerun?
NO! For safety reasons please do NOT drive your vehicle to Middlerun for the daffodil picking. There is no space to park and you will be faced with a long walk along an open road. Please catch one of the FREE daffodil buses from Carterton.
How much is Middlerun?
Middlerun daffodil picking is $4 per bunch and monies raised go to Plunket and St John.
There is no Eftpos or ATM on site and will operate as CASH ONLY.
What should I wear to Middlerun?
Middlerun is a rural property and we strongly advise you dress warmly or bring with you warm clothes and a jacket. Don't forget to wrap the kids up warm too.
It is ESSENTIAL you wear appropriate footwear. Gumboots are advised or sneakers. Expect them to get dirty if there has been recent rain.
There will be a St John's Ambulance and paramedics stationed out at Middlerun for the duration of the daffodil picking.
How do I book a stall?
For more information about the market stalls at the Daffodil Festival you will need to contact market organisers Grant or Heather Smith directly.
Please email smithspread@xtra.co.nz
Will there be a horse surrey carriage again?
Yes!
There will be horse drawn carriages. These will leave from outside the Carterton Memorial Club on Broadway, and travel down Broadway to the train station and return.
The cost is $2 per child and $4 per adult. Or for an exclusive trip on the Surrey $20.
Reminder this is Cash only.