Kerbside recycling and sustainability
In September 2019, the three Wairarapa councils introduced kerbside recycling wheelie bins. The new recycling service was aimed at being cleaner, greener and smarter. Overall with the crates, the service provides an extra 140 litres recycling capacity per fortnight.
How does it work?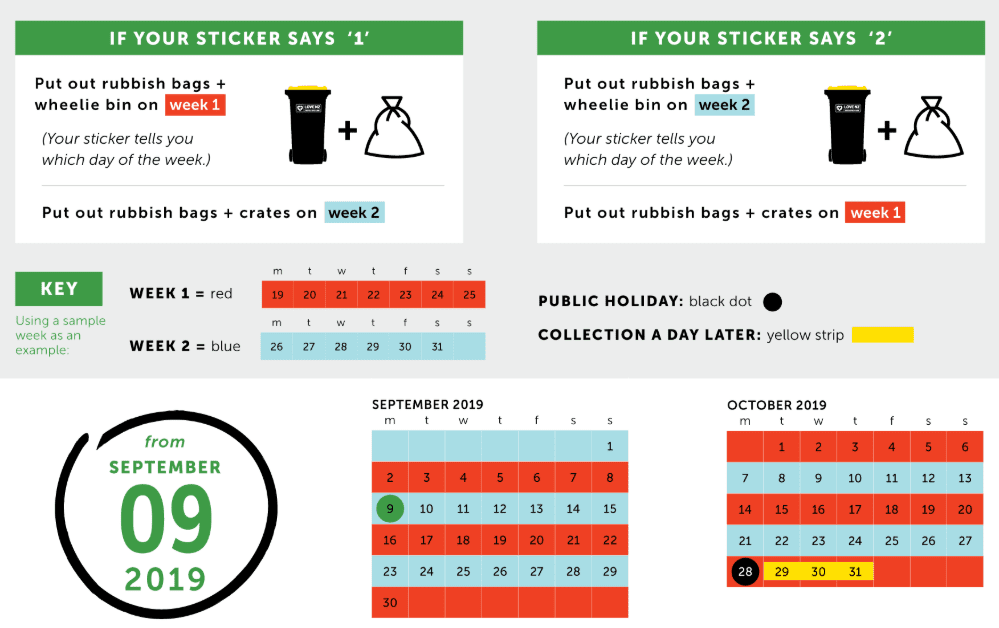 Both recycling crates (green and maroon) can be used for glass only and your recycling wheelie bin can be used for all other recyclables (clean tins, cans, paper, cardboard, plastic bottles and containers numbered 1 and 2 such as drink, water and milk bottles). Your glass crates and the recycling wheelie bin will be collected on alternating weeks. This is why we've numbered the bins with a 1 or 2, which corresponds to the calendar in the booklet which came with the wheelie bins. Bins numbered 1 are the red line on the calendar, and bins numbered 2 are the blue line. This is also available online at www.wairecycle.nz
Key things to remember:
Your kerbside recycling and general waste are collected on Mondays.
Must be out by 7.30 or it stays dirty!
Forgotten whether it's week one or week 2? View the top bar on the homepage of our website cdc.govt.nz
All containers are best rinsed, lids off and not squashed please.