Get the latest updates on our capital projects
Scroll down to read progress reports on some of our major projects, or click below to subscriber for our monthly Project Pulse email newsletter.
Previous progress reports are archived at the bottom of the page.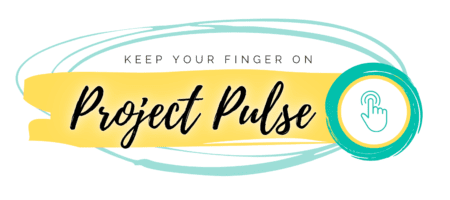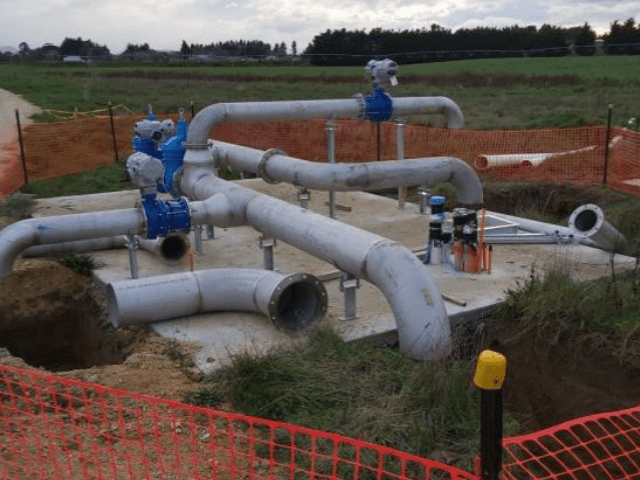 Wastewater Improvements
November/December 2021
The Council has taken possession of site of its Wastewater Treatment Pond Upgrade Project and removed the main contractor employed for the reservoir construction (Stage 2 of 3), following repeated delays and the discovery of extensive damage to the lining of its three new ponds.
Central Hawkes Bay Earthmovers (CHBE) were contracted to undertake upgrades to the Wastewater Treatment Pond Upgrade Project, part of which included earthworks and lining three new ponds. Extensions were granted in 2020 to enable CHBE to complete major works and in an attempt to prevent additional costs being passed on to ratepayers.  Project delays continued into 2021, and the Council's project management team discovered the new pond liners had been damaged by the contractor.  Notices to fix the damage, and alter work practices that could avoid further damage, were issued to the contractor.
Upon taking possession of site in September, the Council discovered significantly more damage to the pond liners than was first anticipated and had subsequently been covered over with fill by the contractor. The damage consists of rips, tears and scratches of varying depths in the new liner, as well as damage to gas vents.  
Council needs to repair the damage before the ponds are filled, to ensure the integrity of the liner and minimise any potential negative environmental impacts or breaches of our resource consent conditions.  The expected cost of repairs ranges from $1.3M – $1.9M.  Council will seek to claim the cost of the repairs from the contractor, CHBE.
For the full statement and question/answer document, click

here
Clock tower remediation & landscaping
November/December 2021
The clock tower reserve landscape development is almost complete, with the installation of the lighting fixtures completed late November. The old tree stump between the clock tower and the road has been removed. The footpath will be renovated with new tiles, pavers and asphalt.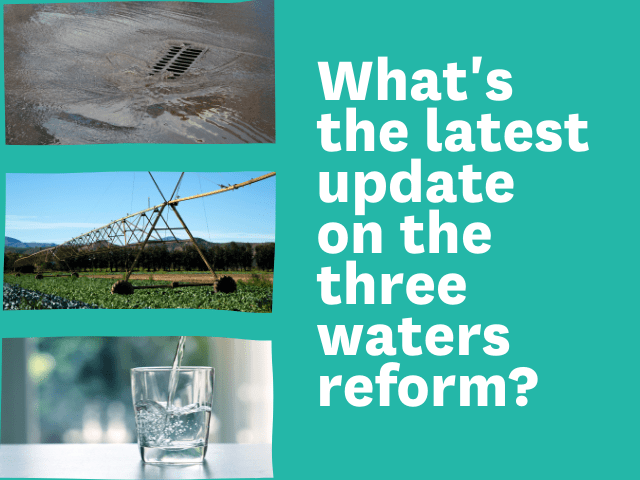 Three Waters Reform
October/November 2021
On 27 October the Government confirmed it will create publicly owned water entities as part of its drinking, waste and storm water infrastructure reforms. It announced work is underway to establish a working group of local government, iwi and water industry experts to work through elements of entity design. While the Council is disappointed the announcement seems to ignore much of our feedback on the reforms, we are pleased the Government has taken on board our feedback regarding the proposed Governance model for the Water Services Entities.
We will work with the Government to strengthen this area of the reform.
We will also work with other Councils in the proposed Entity C area to ensure our voice is heard and to mitigate impacts on our ratepayers and affected staff wherever possible. Deputy Mayor Rebecca Vergunst said it's important rural councils are represented within the working groups to ensure the model works for smaller communities like ours.
"We still strongly recommend direct consultation with our Community, rather than relying on Parliament's select committee process.
"A healthy and reliable water supply, sustainable waterways, along with rating affordability and democratic accountability are primary concerns for our community and Council, and we look forward to working with Government and our local MP to ensure the best outcome for our community."
We will provide updates as soon as they are available at www.cdc.govt.nz/threewaters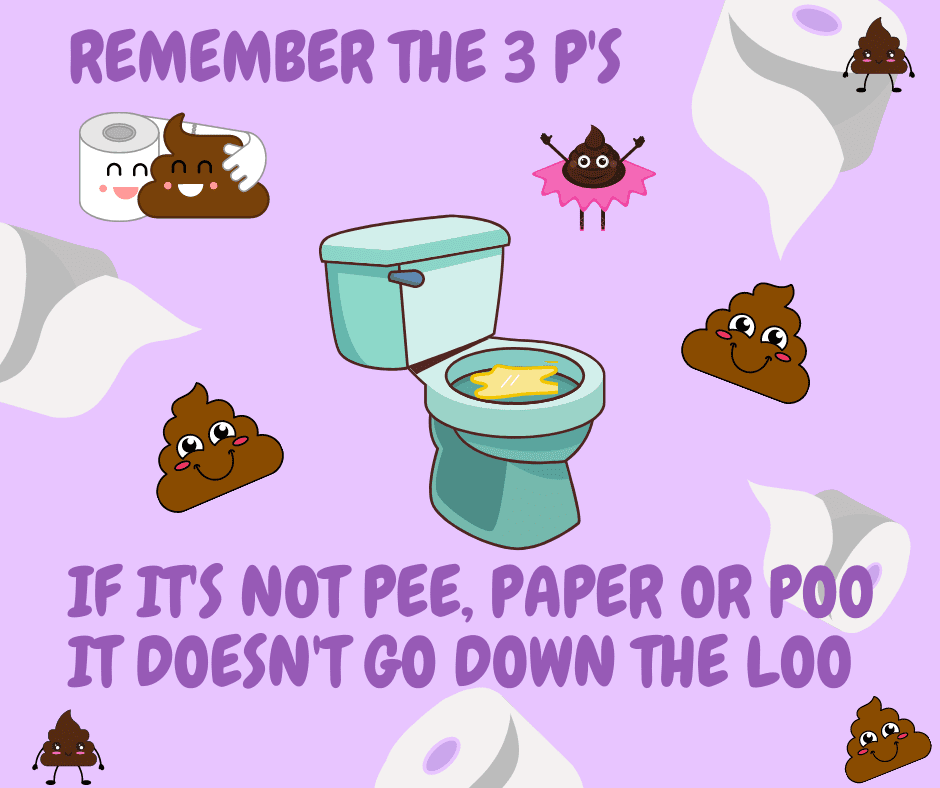 Wastewater ponds update
November/December 2021
Two trial aerators were installed in Pond 1 and Pond 2 in early October to assist with ongoing management of the wastewater ponds and to reduce odour. These aerators create a large oxidation dispersal field and as such, the Dissolved Oxygen (DO) levels have increased significantly especially in Pond 1. The combination of sunlight from sunny days and increased oxidation in pond 1 has brought the pond back into a healthy state.
Sometimes the pond odour arises due to people flushing things down the toilet which don't belong there, which blocks the aerators. Please help us by remembering the 3 p's – if it's not pee, paper or poo, do NOT flush it down the loo!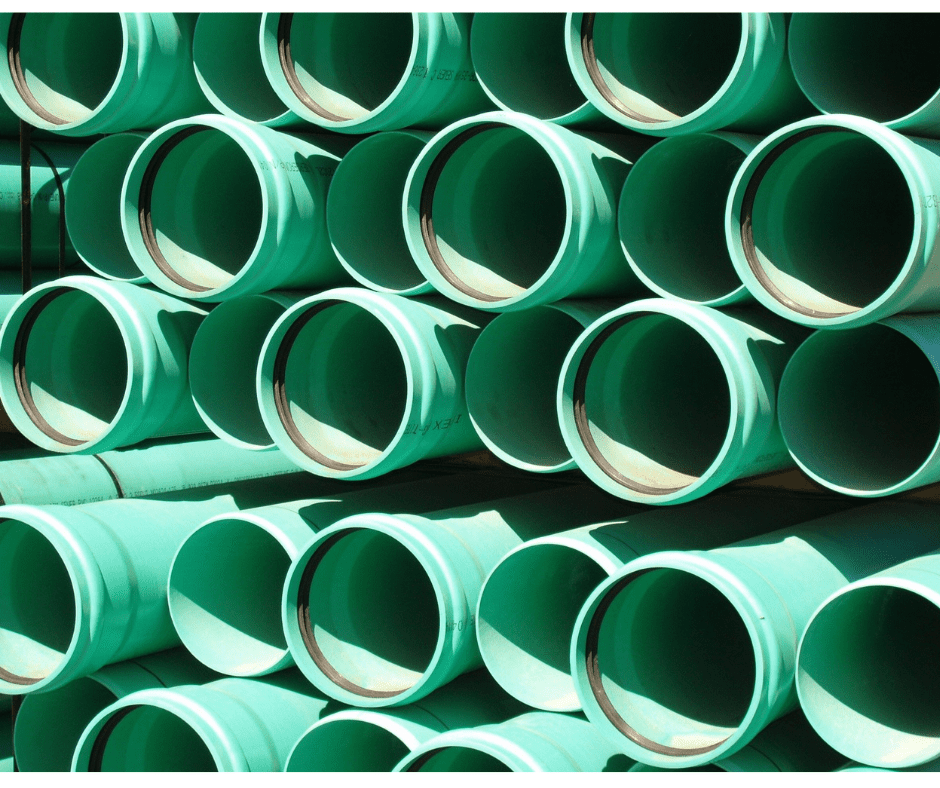 Main renewals
November/December 2021
The contractor undertaking the wastewater mains renewal on Dalefield Road has started work.
The renewal of the Rhodes Street water mains from High Street North to Wyndham Street is complete. This renewal replaces another 1% of the existing Asbestos-Cement material pipe in our network.
The new water mains design to connect the new reservoirs on Dalefield Road into the Frederick Street Treatment Plant has been placed on Tender Link and we've received a positive response from a number of parties interested in the tender.
A section of misaligned wastewater main in Victoria Street identified during routine CCTV assessments late last year was replaced. This resulted in the main holding approximately 3m3 of waste metal and restricting wastewater flows. The section of pipe proved a complex process to repair due to its depth and it being a live service. However, the job was completed with minimal disruption.
Renewal of the water and wastewater mains in Memorial Square is in the preparation it can be done with minimal interference to the adjoining businesses and those who use the Memorial Square. We will provide more information on this once a start date has been set.
Five Towns Trail Network Project
November/December 2021
The Five Towns Trail Network Master Plan was launched on 14 October.
A website and email inbox has been created. A register of enquiries and interested contacts who would like project updates has been created by and will be maintained by the Regional Trails Coordinator.
The Master Plan has now been received by each of the 3 district councils with support from all. A Memorandum of Understanding between the Wairarapa councils and Wairarapa Trails Action Group is being developed. Its purpose is to facilitate, research and create a suitable legal entity with appropriate, representative governance to deliver the master plan.
Previous updates
October/November 2021
Wastewater Improvements
Construction activity around the wastewater treatment plant and along Dalefield Road will ramp up commencing this month with the arrival of Downer, the successful bidder for the Dalefield Road wastewater Renewal.
This is where the current wastewater pipeline between SH2 and Lincoln Road will be renewed, and is anticipated to take the duration of summer 2021/22.
Over the next 6 months, we will also see increased activity around the Dalefield Road wastewater wetlands pumping system upgrade that will redirect treated wastewater to the new reservoirs off Gallon Road, this work will be carried out by Ordish and Stevens who have already installed the pipelines to the new reservoirs.
Urban Water Supply
This summer we will see the commencement of the potable water storage tanks where the successful bidder REL will start by building two steel-reinforced concrete foundations followed by the installation of two new 2,000,000 litre steel water storage tanks. This was originally scheduled for November but there have been delays in the delivery of the tanks due to the COVID lockdown and the availability of steel.
Also coming up will be 900m of a new water supply pipeline between the water tanks, along Lincoln Road to the Frederick Street water treatment plant.
Website upgrade
This year we started upgrading our Council website.
We're fortunate to be able to do this work inhouse, meaning we can provide a much better level of online service at no extra cost to ratepayers.
Here are some features we have already improved:
Reviewed hundreds of historic news posts and removed any no longer relevant, preventing incorrect and outdated search results.

Improved the search function and added a 'search pages' bar

Overhauled the home page with a simple layout and quick link buttons to most used pages, such as meeting agendas and transfer station.

Improved the layout of the building services section.
We will continue to give progress updates until completion in June 2022.
September/October 2021
Wastewater Treatment Pond Upgrade
The third and central pond still requires a small section to be covered in.
Sections of the work for stage 3 progressed immediately after lockdown, though progress has been slow over the previous 2 weeks due to wet weather. Despite this, we are still within the timeframe of our consents to have the reservoirs operating.
The remaining work to be completed on the reservoirs includes lining to pond 2, completion of the anchor trenches, minor embankment fill (over anchor trenches), three concrete spillways, valve chambers lids and covers, subsoil testing, topsoil (Embankment crests), turf reinforcement matting, grassing, site clean up and remaining remediation work.
It is anticipated that this work could be completed by the end of January 2022.
Three Waters Reform
Our response to the proposed reform is now available. Our feedback was sent to the Department of Internal Affairs [DIA] on 1st October. Please note, Councils have not yet been asked to make a decision. At this stage we still believe Councils will be able to choose whether they can be part of the new entities proposed in the reforms, but this hasn't been confirmed.
To view the full letter to DIA outlining our feedback and the letter we sent to ratepayers, visit www.cdc.govt.nz/threewaters
Library Improvements
We're improving how you can find and use all our library collections. Your Wairarapa Library Service card already gives you access to all the collections at Featherston, Greytown, Martinborough and Carterton. From the 12th of October, we're joining other SMART libraries around the region. Your library card will open the doors to half a million items and 26 libraries.
Check out the new Wairarapa Library Service website here
Frederick Street Water Treatment Plant upgrade
September/October 2021
The switchover from the old mains switchboard to the new mains switchboard and generator was completed in September. Since changing over to automatically running the plant (Bore 5) on the generator, we have lost mains power twice, but the the generator successfully switched into operation.
Powering the booster pumps with new variable speed drives (VSD'S) is next to be completed, currently scheduled for the end of this month.
The 2nd UV unit has been ordered, but the lead in time for shipping is currently unknown as it is coming from the UK.
August/September 2021
Wastewater Treatment Plant Upgrade
Due to the COVID-19 Alert Level 4 lockdown, there are no new updates at this stage, however, work onsite has recommenced during Alert Level 2.
Frederick Street Water Treatment Plant upgrade
We have ordered an additional UV system and a port-a-com to house this in.
We have re-drilled an existing bore that had been capped off to explore if we could gain some additional water. The bore now provides a low level amount of water but does require extensive flushing prior to use.
New water sources for Carterton are crucial for our growing district. Work on future supplies has been brought forward, and analysis will start soon.
A quality options analysis will establish the available, and optimum source of potable water. We had funds set aside in the Ten Year Plan for next financial year to undertake an options analysis for an additional water source. After the Policy and Strategy committee had asked for the Eastern Growth area to have a greater density of housing they recommended to move the study to the current financial year. This recommendation was moved at the August Ordinary Council meeting.
Climate Change updates
Conservation week

Local organisations are urging the Wairarapa to take a moment to think about our climate this Conservation Week, 4-12 September. There's a range of activities happening across the region – fish and insect monitoring, planting and weeding, expert presentations, art exhibitions, film screenings and more – there's something for everyone. Plus, entry is either free or a koha! Climate Change Advisor, Mélanie Barthe, says some amazing guest speakers are lined up to speak at evening evetns being held in Carterton and Martinborough on the 3rd and 11th of September respectively.
For a programme of all the events on in your region this Conservation Week, click here
Town Centre Redevelopment
Mayor Greg Lang and Councillor Robyn Cherry-Campbell have been working hard with developers, businesses and building owners over the last 12 months to progress the redevelopment in the town centre. We're excited to see Finom reopening at their new premises. The building next to 3Mile is having earthquake strengthening work done so the second hand shop can return to trading there. More townhouses are being built and some encouraging conversations are happening with businesses from other towns interested in relocating to our District.
We are also really pleased to see the town get behind Cafe Olé while they prepare to relocate to the Tryst building next to Double Dollar Plus. Olé will have to close for a few months while the building is being made fit for purpose but we are looking forward to their return as they are a unique part of our business community with a strong customer base.
Clock tower remediation & landscaping
The chimes are going again and there has been fantastic progress with the landscaping around the clocktower. Check out our video to get some insight into the inner workings of the clock mechanism and the chimes.
Three Waters Reform
Despite the Alert Level lockdown in August, the 3 Wairarapa Councils are still working through another period of analysis on our Districts' drinking water, wastewater, and stormwater services. Councils are providing further analysis to Central Government by September 30.
We still do not know the exact costs for each Council. What we do know is no matter which model is chosen, household costs for water are likely to go up due to the following changes taking place:
Taumata Arawai Drinking water standards

The Water Services Bill currently going through Parliament

The proposed natural resources plan from GWRC

The national policy statement on freshwater management.
Whether councils join an entity or go it alone, the cost of meeting these new standards will rise.
What happens next?
At this stage, we believe Councils can opt out of being part of the new entities but this hasn't been confirmed. The 1st October date is not a deadline for making a decision. Councils are using this time to gather as much information from Central Government to better understand the long-term impacts these reforms will have on our communities.
We don't know what DIA will be asking of Councils at the end of this timeframe, but we will be able to give our feedback and have a better understanding of when the Government will start its community consultation.
July/August 2021
Wastewater Treatment Plant Upgrade
Ponds 1 and 3 have had the lining completed with a small section of pond 2 left to finish. Ponds 1 and 3 have had their spillways finished and landscaping and topsoiling around the perimeter of the dam wall has been completed. Work on the valve chamber headworks has been undertaken and pipework connecting the treatment plant with the inlets to the ponds is happening with the stainless steel pipe fabrication being made off-site for the inlets. The outlet tee-bars for two of the ponds have also been installed at the southern end of the pond.
Frederick Street Water Treatment Plant upgrade
We are currently in the planning phase of when we can plan a shutdown of the Frederick Street Water Treatment Plant and a swap over to the Kaipaitangata treatment plant to undertake a few days of work.
The council has teamed up with WaterOutlook as part of the improvements it is making to its monitoring of the urban water supply. WaterOutlook is a specialised software platform owned and operated in New Zealand and used for gathering and analysing water quality data. Council staff will use WaterOutlook to keep across the vast amounts of data involved in running the district's 3 Waters systems. Having that data at our fingertips will save us significant amounts of time and help improve water quality and compliance outcomes going forward.
Climate Change updates
This month the three Wairarapa councils launched a Healthy Home kit thanks to Climate Change Advisors Mélanie Barthe and Natasha Tomic. This self-assessment toolkit will enable you to assess your home for warmth and damp, and understand how it's performing. You will find useful tips and advice to improve the comfort of your home, and the health of occupants. You can borrow the kit for FREE from the Carterton, Greytown and Masterton Libraries (available at Martinborough and Featherston upon request).
To read the full statement click here
To view the self-user guide and record sheets visit www.cdc.govt.nz/healthyhome
Conservation week
Local organisations are urging the Wairarapa to take a moment to think about our climate this Conservation Week, 4-12 September. There's a range of activities happening across the region – fish and insect monitoring, planting and weeding, expert presentations, art exhibitions, film screenings and more – there's something for everyone. Plus, entry is either free or a koha! Climate Change Advisor, Mélanie Barthe, says some amazing guest speakers are lined up to speak at evening evetns being held in Carterton and Martinborough on the 3rd and 11th of September respectively.
For a programme of all the events on in your region this Conservation Week, click here
Town Centre Redevelopment
Exciting developments are continuing, including Finom's announcement that it will be relocating to the old Salvation Army building on High Street, which has been restored and renovated. This is just one of many buildings which will be refurbished for a business to relocate to, with plans in place for the earthquake prone building the businesses relocate from. We will continue to update you as soon as the information is able to be made public.
Clock tower remediation & landscaping
The landscaping is coming along well with progress being made on the concrete seating around the base of the clocktower. In early July, the chimes stopped sounding after one of the motors burnt out. This was sent away to experts in Lower Hutt to repair. They rewired it, tested it and ran it before assessing the condition of the gearing and returning it to us. We are now in the process of refitting it to the mechanism to get the chimes going again soon.
Three Waters Reform
July/August 2021
Central Government has released the cabinet papers for the next steps of the three waters review detailing the number of proposed entities and the boundaries they will cover. In addition, the Government announced a $2.5 billion package to support local government transition through the reforms to New Zealand's drinking water, wastewater and stormwater services.  $2 billion has been set aside for councils to invest in the future for local government, urban development, and the wellbeing of their communities.  $500 million of the 2.5bn seeks to address the costs and financial impacts that councils would incur such as the transfer of water assets, liabilities, revenue and staff to a new water services entity. The funding also ensures councils will be able to continue to sustainably perform their non-water related roles and functions.
What happens next?
Council staff and elected members will spend the next 8 weeks collating further information from Central Government and reviewing it to determine how this will affect both the council and our District as a whole. We are still unsure as to what DIA will be asking of Local Councils at the end of the 8 weeks, however, we should have a better idea of when central government intends to commence community consultation.  At this stage, the Council has made no indication whether it is leaning towards opting in or out, and any media reports which state otherwise are incorrect
June/July 2021
Wastewater Treatment Plant Upgrade
Viking placed the geo fabric on the remaining sections of pond 1 in the week ending 11 June 2021, they are still to complete pond 2 geo fabric then finish laying the black liner and have this tested for leak integrity. While waiting for the reservoirs to be completed, work on stage 3 has started on the upgrade of the existing wet well, located next to the UV treatment system on Dalefield Road. Late delivery of the stage 2 has pushed stage 3 into less desirable winter conditions therefore the remaining cannot now be completed until the end of next summer, but we are still within the time period of our consents to have the reservoirs operating. Once the physical works on the site are completed the upgraded plant will be commissioned.
Clock tower remediation & landscaping
The clock tower reserve landscape renovation is underway, with improved access, new seats and 3 specimen trees being the main features. The groundwork is being done by the Council using existing maintenance budgets from the Parks and Reserves budget. The team is making good progress but this work may take a few months, at which stage the Carterton Lions will help with the planting. There will be timber seating, lots of planting and trees for shading, creating a green and welcoming community space. An important feature includes lowering the ground level of the main seating space to footpath level to remove the current step up from the footpath, making the area accessible to those using wheelchairs or mobility scooters.
Three Waters Reform
DIA  has now released 4 evidence based reports in relation to the three waters reform, building the case for change.
What does this mean for our council and community?
We're still waiting for release of the Cabinet paper which will decide how many entities it's going to be, and we are hoping it will also provide details on the debt structure and how that may impact on council. There will be a public consultation prior to the opt-out decision expected by the end of the year, so we can consider the community's views before making any final decisions.
Town Centre Redevelopment
On 30 June, the Council is set to adopt its Draft Ten Year Plan for 2021-2031 which included confirmation of Option B in the Consultation Document – include budget capacity of $331,000 for the purchase of land for public spaces and accessways/laneways in the town centre. Mayor Greg Lang has provided the following updates which have come from his work as part of the Mayor's Town Centre Taskforce
High Street will not be flattened, and the fate of the majority of buildings is not demolition.


Of the two buildings which are earmarked for demolition, the businesses are relocating and there are exciting and innovative plans for what will go in their place.

There will be no vacant lots on our High Street.

We have investors queueing up, waiting for a building to be listed for sale so they can snap it up. We have a strong vision, one which shows who we are, where we have come from and what we aspire to be, and this is resonating with investors.

At the moment the majority of the specifics of what's happening remains commercially sensitive information. Exciting new ventures/businesses are looking at establishing and several existing businesses are ready to relocate to other High Street premises, and Mayor Lang is facilitating this to reduce the impact on their ability to trade. There are developers ready to action grand plans for the buildings they relocate from.

Frederick Street Water Treatment Plant upgrade
Council are mid-way through a planned upgrade of the Frederick Street treatment plant. The timing of the upgrades has been constricted due to rely on supply through the Kaipaitangata treatment plant while working on the Frederick Street plant.
Climate Change updates
Carterton District Council is taking part in the Wellington Regional Growth Framework (WRGF) through its participation in the Wellington Regional Climate Change Forum. We have an active voice in two projects of the WRGF:
Develop a regional emissions reduction action plan
Regional approach to planning for and managing climate change impact
Through those two projects, CDC plays an active role in climate change mitigation and climate change adaptation at a regional level.
We're sorry this page wasn't useful for you!
Tell us how we can improve this page. If you would like a direct response, please include an email address.