Sparks Park
Last updated: 19 May, 2022 10:42am
Sparks Park includes 7.5 acres of green belt, with grassy land, lime pathways with a lake and stream, bridges, and seating, located on Belvedere Road.
Address: Belvedere Road, Carterton
Lake
Shelter planting
Landscaping avenue of pin oaks
Bridge
Spring bulbs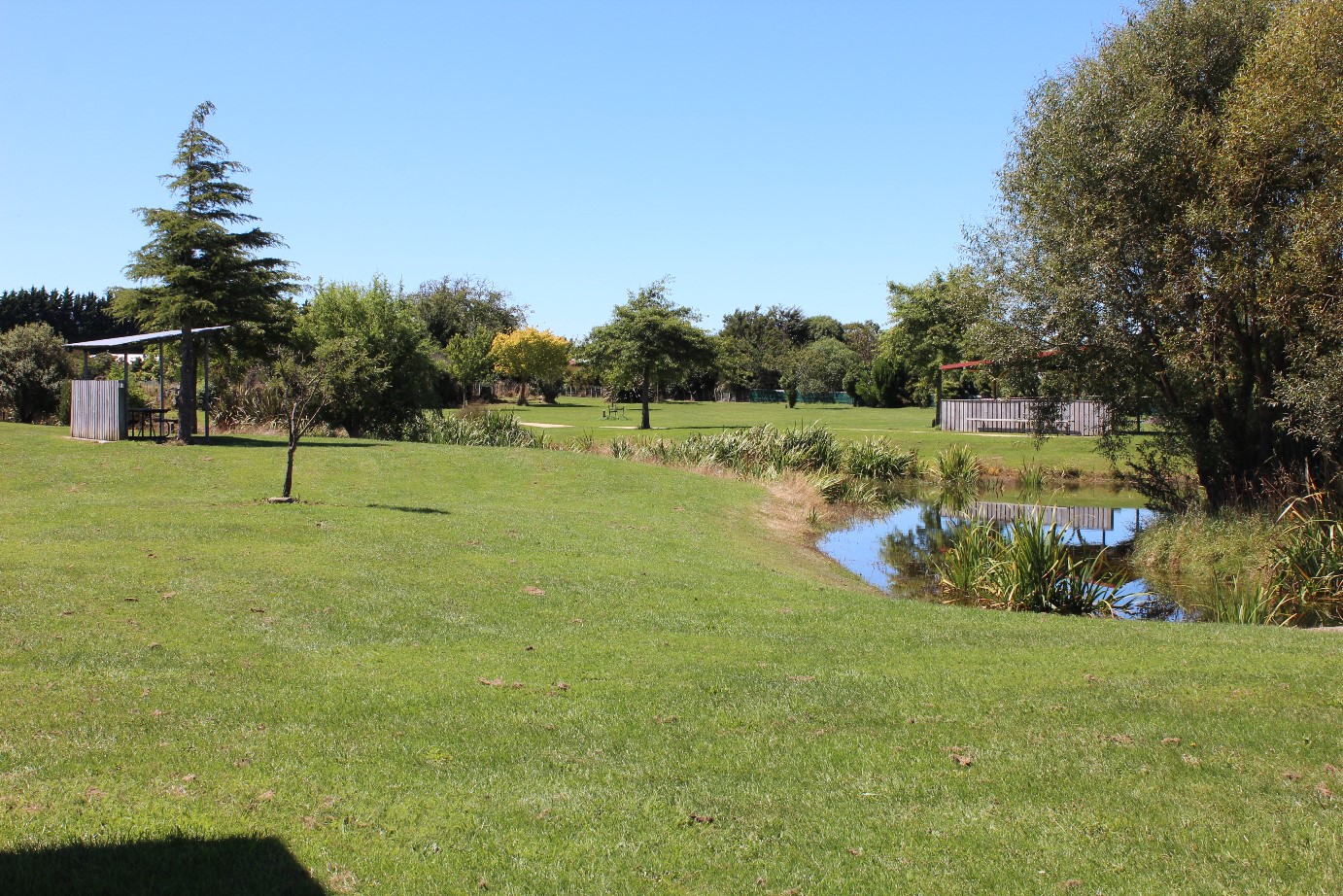 About the Park
The Park is a favourite for local residents, children catching tadpoles and frogs, dog walkers, young cyclists and runners alike.
There is extensive tree planting giving shade in the summer and daffodils flower in the spring along the road frontage.
It is overseen by The Sparks Park Trust elected by the local community to manage and develop the land on behalf of the council.
Dog walkers are reminded that for safety this is not a dedicated, off-leash/ fenced dog-park and that all dogs should be controlled to avoid danger or nuisance to others in line with regulations as stated at the gate.
Doggy-do bags are available at the entrance to the park.  Currently, there are no toilet facilities in the park.
History
In 1999 Dulcie Routhan gifted some of her land in Beveldere Road to the Carterton community to be developed into a park with the proviso it be named Spark's Park after her grandfather, Thomas Spark.