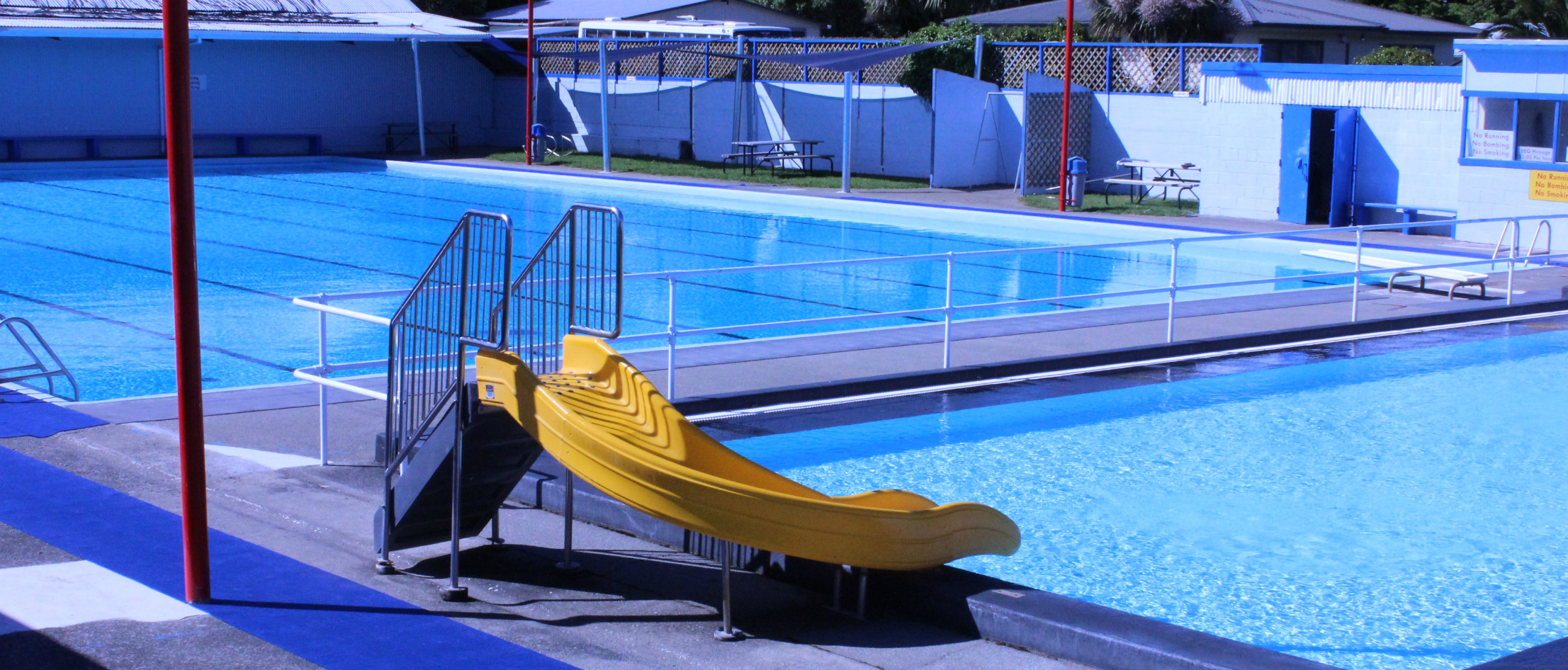 The outdoor baths were officially opened in October 1911 and were built on an existing quarry pit. The main pool was 50 yards long and 25 yards wide making it the largest outdoor pool in New Zealand at the time.
The current complex comprises of three pools- the main pool, the learners pool and the toddlers pool. The variety of pool sizes and depths, and with the addition on newly installed sun shade sails,  makes the complex an ideal location for family outings and/or picnics.
It is also one of the few pools in the country that provides free admission.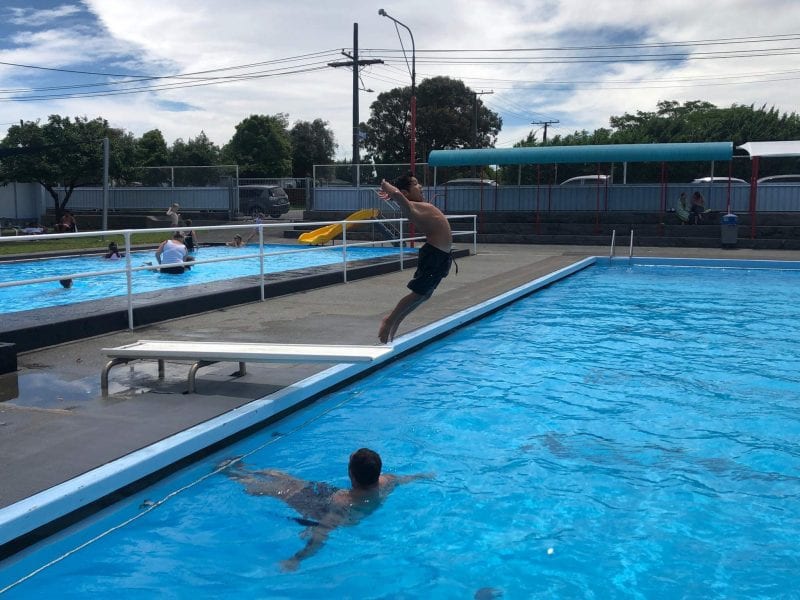 The Carterton outdoor swimming pool summer 2020/21 season hours: 
14 November – 24 December
Monday to Friday 2pm – 6pm
Weekends 10am – 6pm
Xmas Day – CLOSED
Boxing Day & New Years Day 12pm – 6pm
From 27 December – Sunday 31 January 10am – 6pm
1 February – 7 March 2pm – 6pm
Late nights Wednesdays & Fridays from 6 January – 7 March until 8pm
Phone: 06 379 5067 Address: 125 Pembroke Street, Carterton – Google Maps