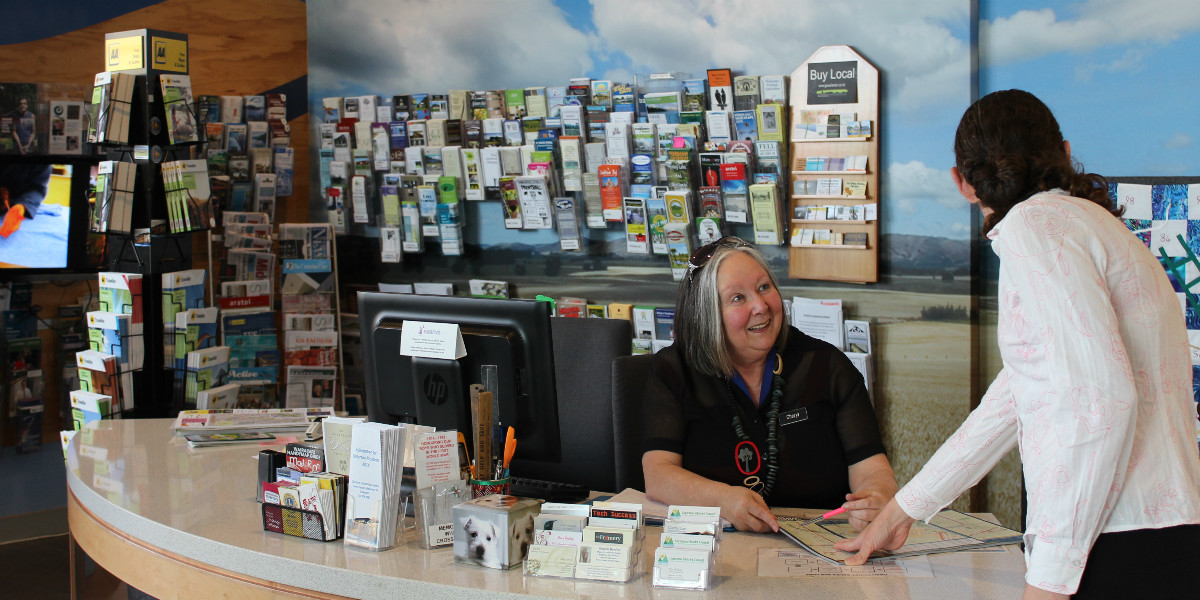 Located at the Carterton Events Centre, our Information Centre is staffed by friendly faces who have an extensive knowledge of Carterton and what's going on.
Whether you are new to Carterton and need to find out information regarding council services and community facilities or whether you are needing tickets to a local event, need a marriage licence or would just like to catch up on the latest happenings in Carterton, then visiting the Carterton Information Centre is worth the trip!
06 379 4081
Email infocentre@cdc.govt.nz
Carterton Information Centre Facebook Page 
Opening Hours
Monday to Friday 9.30am to 5.00pm
Saturday 10.00am to 4.00pm
Closed on Sunday.