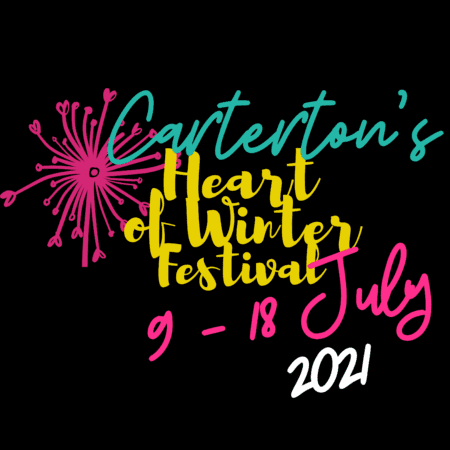 Wairarapa we heard you loud and clear back in 2018.
Remember that night you all came down, it was the middle of winter, but one of those beautifully clear Wairarapa winter nights. You lined up and eagerly awaited entry to…the Ice Rink.
It's haunted us. Victims of our own success, for sure, but hey it wasn't all bad, we know the kids loved it. We tried to make it up to you in 2020 but Covid put the kibosh on that.
That's why this year we've gone bigger, we've gone better… we've gone REAL!
The 2021 Carterton Heart of Winter Festival has it all, a full 160m2 REAL ice rink, family friendly activities, shows, beer, food, wine, red carpet movie premieres, fairy lights… we're sticking to what makes Carterton the Heart of the Wairarapa – community, family and fun!
From Friday 9th until Sunday 18th July the only place you'll want to be is right here in the Heart of the Wairarapa. Carterton District Council has pulled out all the stops to find something for pretty much everyone.
You can pick one up from your Masterton and Martinborough iSites, the Carterton, Featherston, Martinborough and Greytown libraries, and in the centre fold of the Wairarapa Midweek &
Wairarapa Times-Age
.
You can now pre-book your Ice skating session, as well as all the other events we know you want to come to.
Not from the area and need more information on Carterton's location, transport options, and accommodation? Head to
www.cartertonnz.com.
Thinking you want to stay in one of the other towns in our beautiful region? Check out
www.wairarapanz.com.