Charles Rooking Carter Awards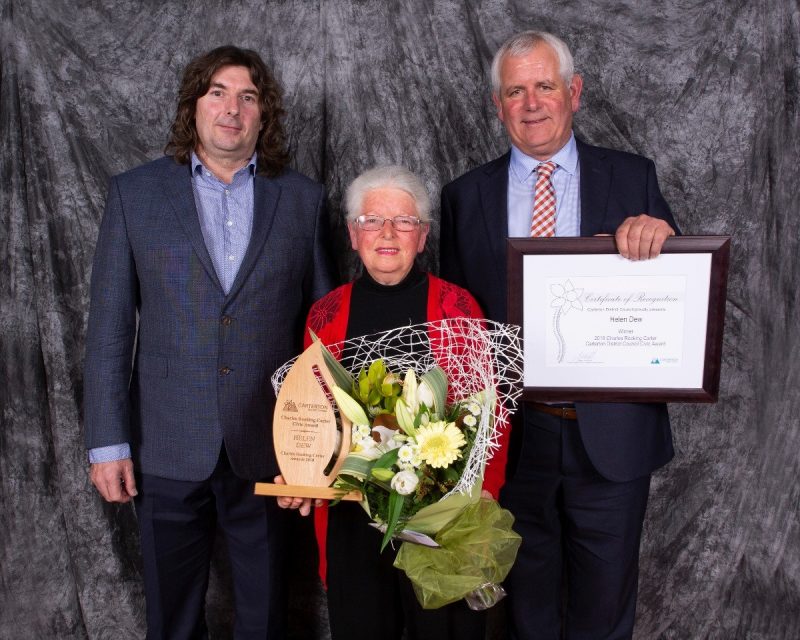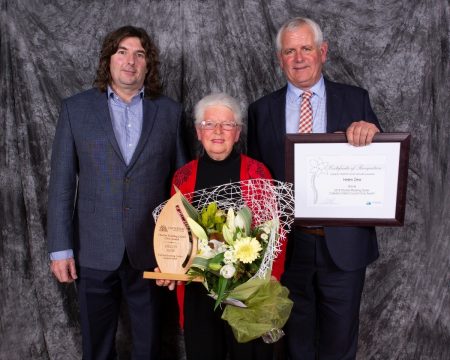 Who will you nominate for the 2020 Awards?
Nominations for the 2020 Charles Rooking Carter Awards are now open! For more info, click here
The Charles Rooking Carter Community Awards was created by the Carterton District Council in 1994 to publicly acknowledge and celebrate the outstanding volunteer work, business innovation and achievements of members in the community.
The Awards are named after Charles Rooking Carter who was a strong advocate for Wairarapa settlers and was instrumental in developing many public services in Carterton including the library, an astronomical observatory, cemetery, post office, court-house and police station. His most notable gifts to the town were the Carter Home for aged men, now known as Carter Court, and the Carter Reserve, an area of native bushland.
To date, over 136 Charles Rooking Carter Community awards have been given to people who generously provide time, passion and commitment to making Carterton a caring and thriving place to live.
Celebrating Carterton's coolest people in 2018!
Oh what a night!
The Charles Rooking Carter Awards, were held at the Carterton Events Centre on Friday 15th June, where the community came together to celebrate Carterton's coolest people.
Carterton's Mayor, John Booth, was once again delighted with the high calibre of finalists. "Carterton is consistently punching well above our weight, and the calibre of our finalists proves just how special our little district is."
Congratulations to all the finalists!
And the Winners are……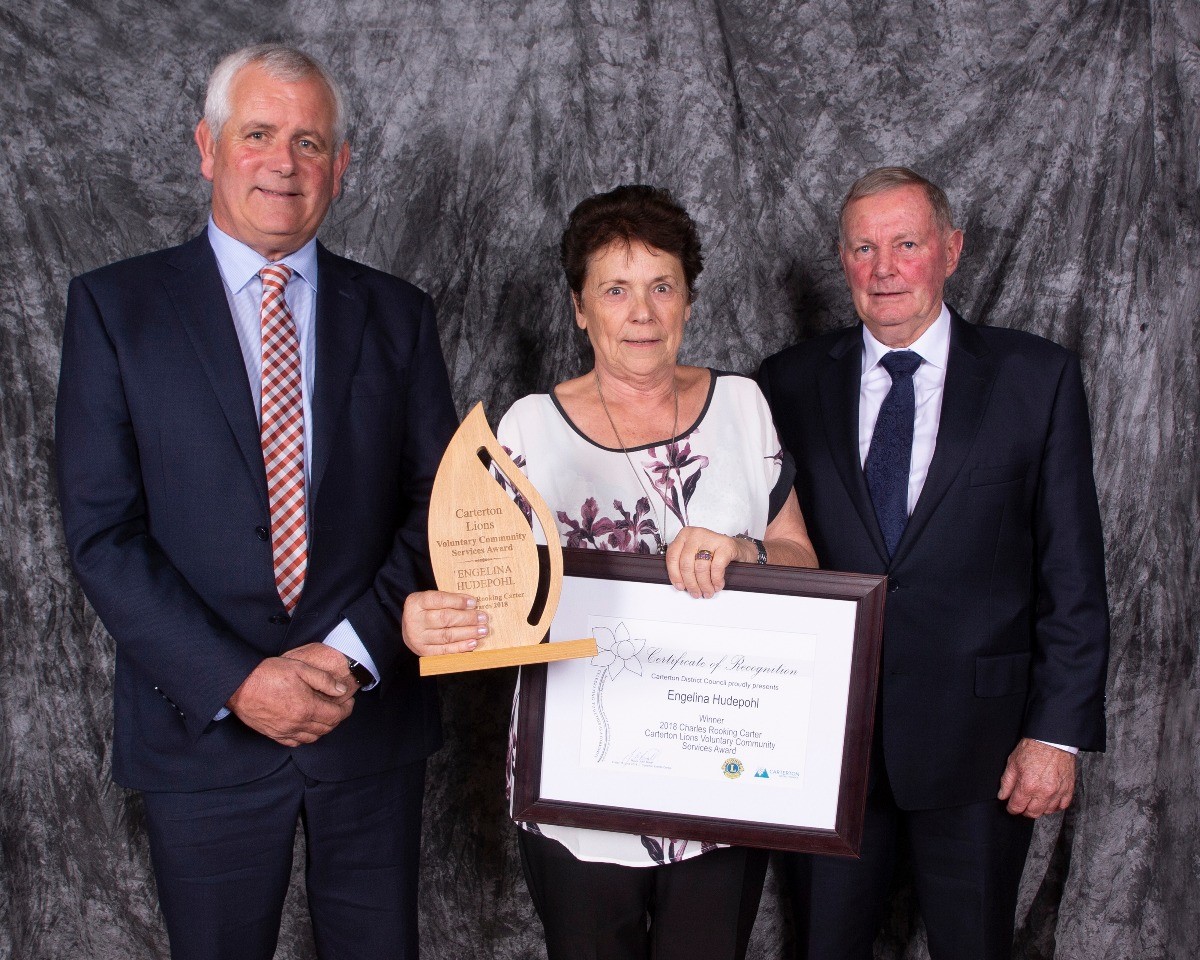 Lions Club Carterton – 
Voluntary Community Services Award
This award is open to any person or organisation who has carried out meritorius voluntary community service.  Deserving voluntary services can fall into one or more of the following areas: social & community, services to sport and recreation, arts and cultural.
Winner – Engelina Hudepohl
Finalists: Lucy Adlam, Boomerang Bags Carterton, Keep Carterton Beautiful Group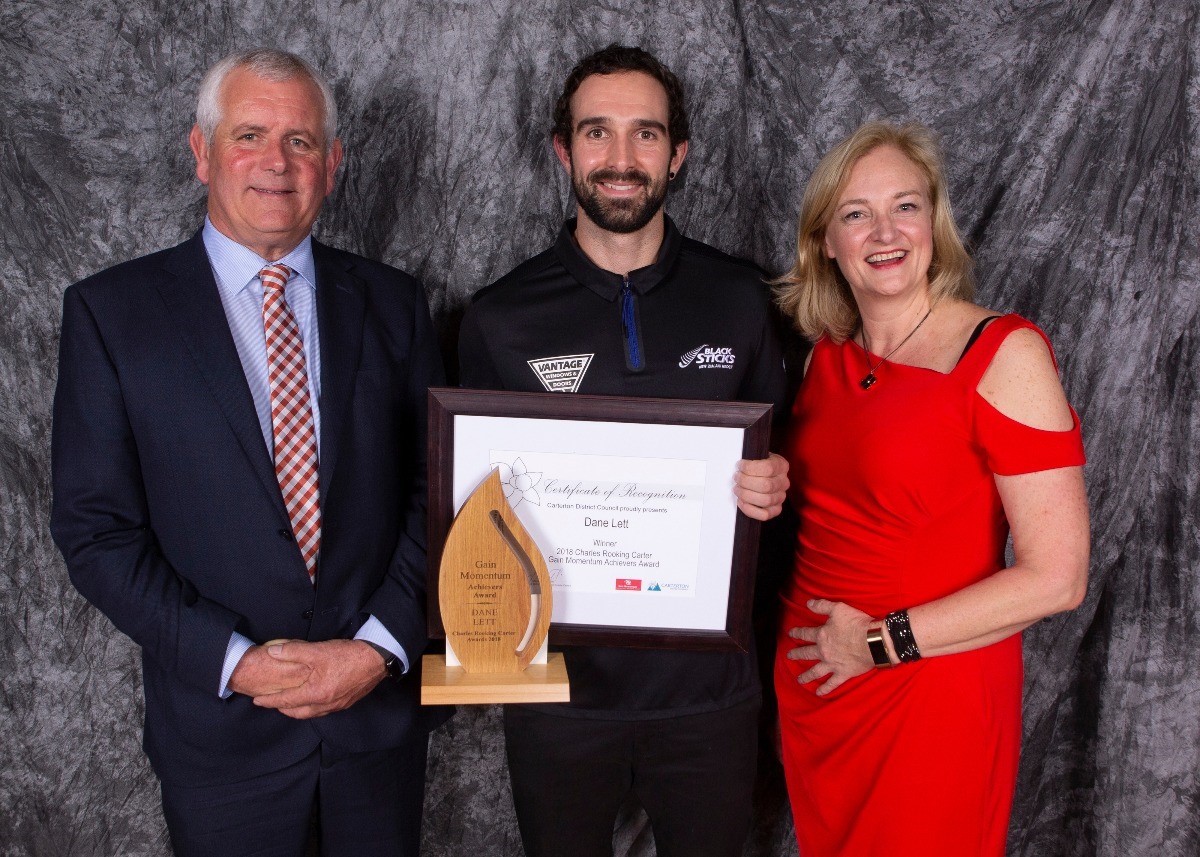 Gain Momentum –
Achievers Award
For an individual or organisation who has excelled in the sporting, cultural or academic field.
Winner –  Dane Lett
Finalists: St Mary's School Cricket Team 2017, Resilient Carterton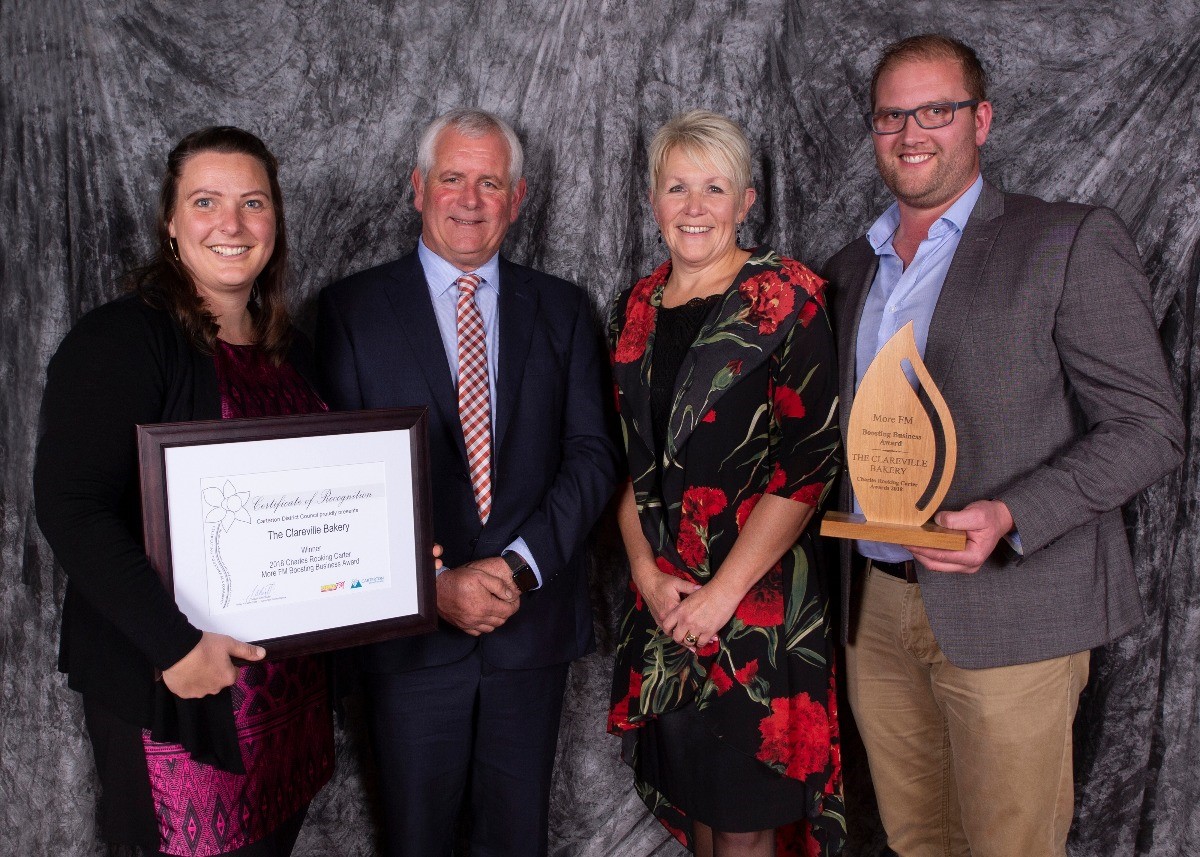 More FM –
Boosting Business Award
To recognise an individual or business/organisation that leads the Carterton community showing growth, innovation, sustainability and creativity, and who encourages and celebrates business excellence.
Winner –  The Clareville Bakery
Finalists: Balter Bar and Kitchen, Three Mile Bush Building Company, Juliet Johnston – Sparky Can Do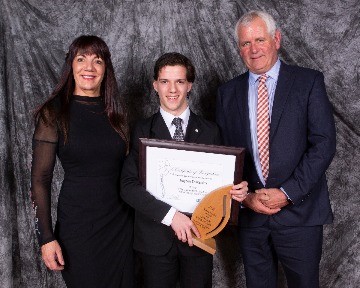 Allflex-
Young Leader Award
To recognise a young person (under 25 years) who has demonstrated outstanding leadership.
Winner – Hayden Tanhersley
Finalists: Juliet Tipler-Clemett, Thomas Laybourn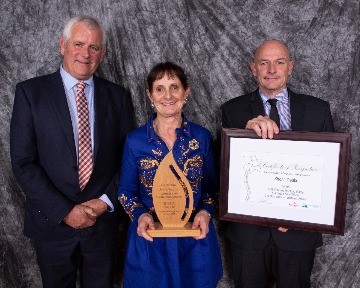 Carterton New World – Courage and Commitment Award
To recognise the courage and commitment of an individual or organisation eg. fire service, Search and Rescue (SAR) or a local citizen that has faced a significant personal challenge.
Winner – Shona Daube
Finalists: Mike Wakefield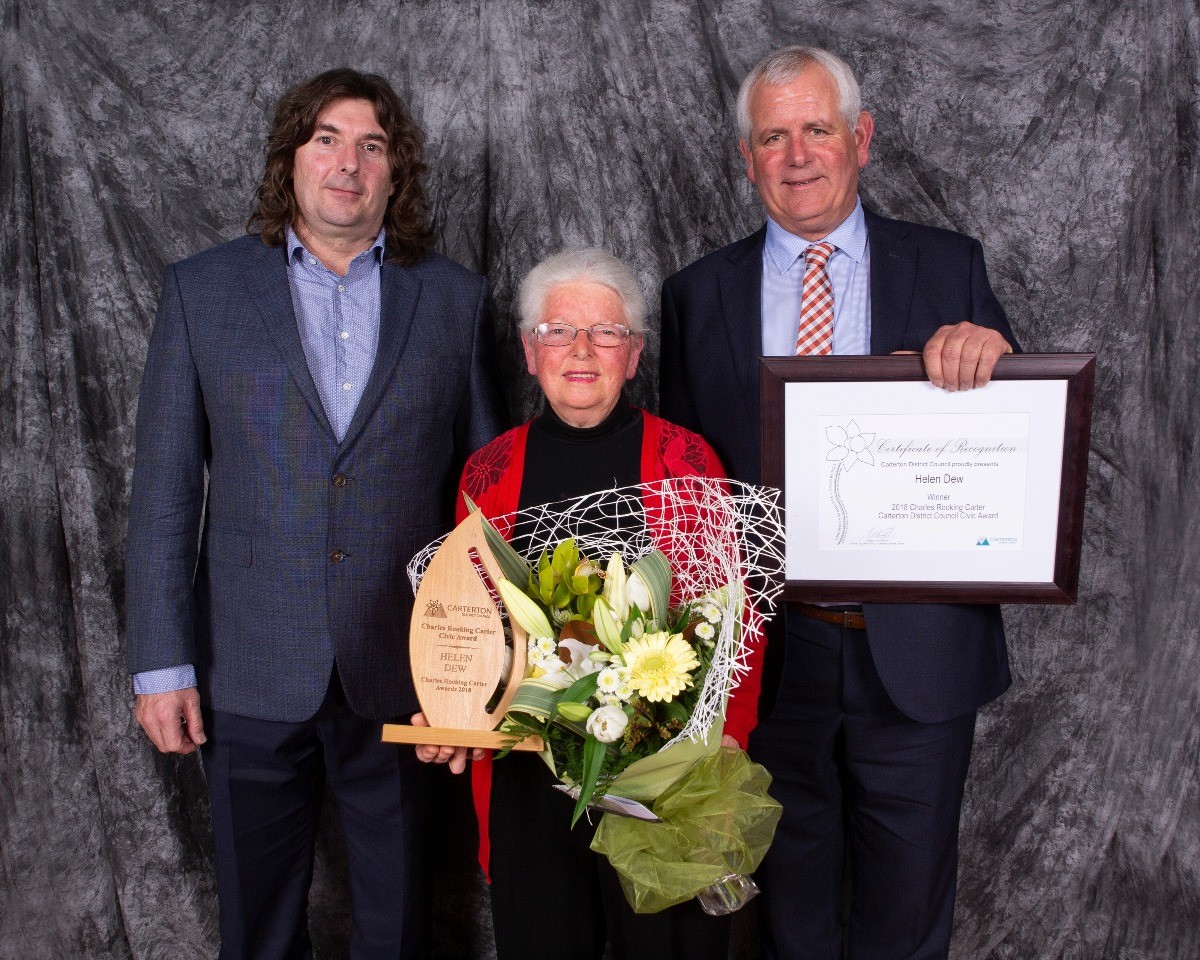 Carterton District Council –
Charles Rooking Carter Civic Award
This elite award recognises an individual for their outstanding and innovative service to others in the community over a significant period of time.
Winner – Helen Dew
Finalists: Carol Buchanan, Gordon Knutson, Barbara Durbin