Councillor Jill Greathead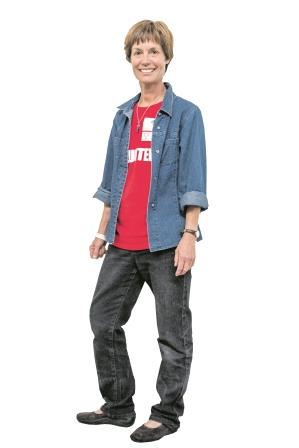 Get to know Jill! 
Which area in Carterton do you live?
Connollys Line with the Mangatarere Stream as our Western boundary
How long have you/your family lived in Carterton?
22 years having been bought up in Greytown.  My family arrived in Greytown in 1854 and Carterton in 1870s.
How long have you been on Council?
Since 2001.
Why did you stand for Council?
Originally I stood for Council to represent families and promote the development of a 'community hub' concept which became the Events Centre.
Now its to continue to represent community in a practical way advocating for a better model to deliver local government services by improved funding and community engagement to promote enhanced and transparent decision-making to empower our community.

Do you have another job/role/business aside from being a Councillor?
Owner of EnZed PC Services, co-manager of Volunteering Wairarapa and mother to my youngest son who is in his last year of college.
What are you passionate about, or what are your particular interests?
Within council: Democracy, localism, public participation and collaboration with community groups; conservation, climate change and sustainability; waste management and minimisation.
Personal: Tap and Jazz, horse-riding, tiny homes, riparian restoration.
Committees and Working Groups 
Council
Infrastructure and Services Committee (Chair)
Policy and Strategy Committee
Grants Committee
Hearings and appointments Committee
Wairarapa Joint Planning Committee
Place Making Advisory Group
Wellington Regional Waste Management and Minimisation Plan Joint Committee
Wairarapa Safer Communities Trust
Council Representative Mangatārere Restoration Society
Council Representative Wairarapa Joint Shared Services Working Party
Wellington Region Climate Change Working Group
Wairarapa Policies Working Group Waste Forum – Wellington Region