This week we will be sending letters to affected residents in the Brooklyn Road area regarding a scheduled tree removal of six Alder trees (Alnus glutinosis) growing at the western end of Brooklyn Rd.
These particular trees, which are not yet at maturity, grow above, below and beside services and infrastructure assets. The overhead powerlines, kerb and channel and roading are all being affected.
In this instance, the appropriate outcome to remedy this issue and mitigate ongoing maintenance of the trees and infrastructure is removal.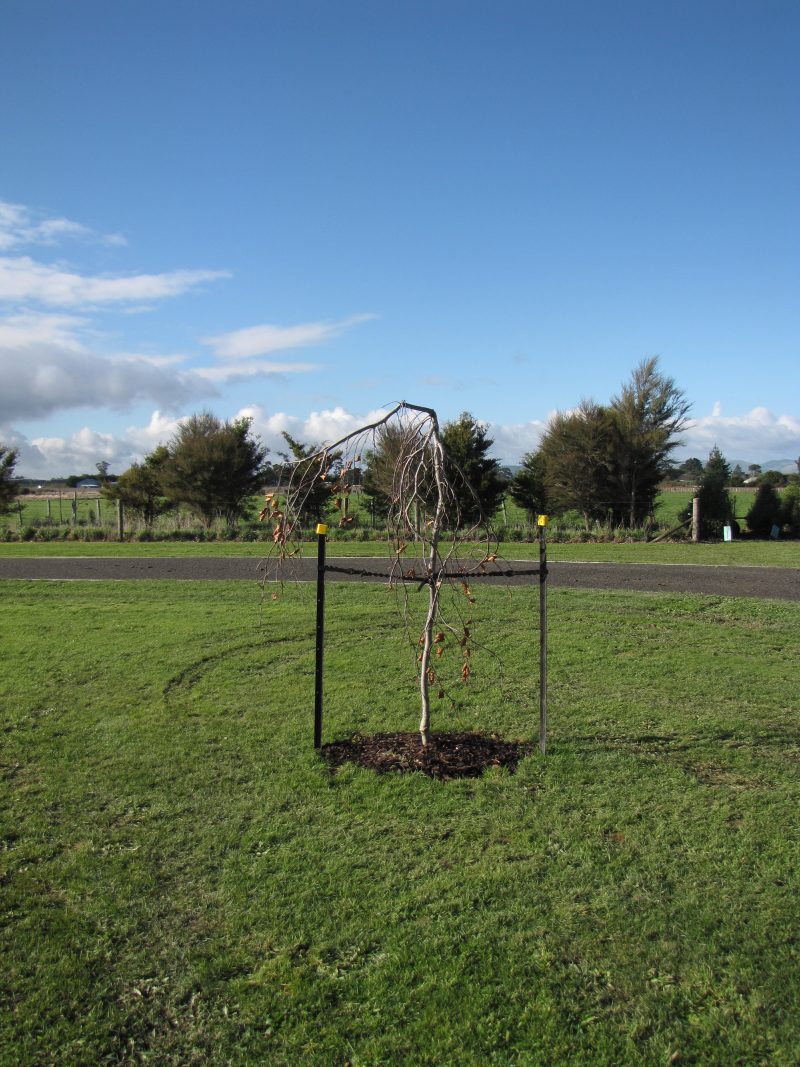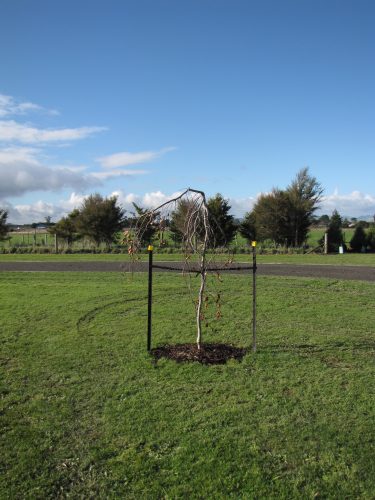 The Parks and Reserves team will be working with PowerCo to remove the trees, and although it is best practice in most cases to plant a replacement tree in the same location, in this instance Council will not be replacing the trees due to the location of infrastructure and services assets in the area.
However, Council acknowledges trees have an important role in our environment and we endeavour to compensate the removed trees by planting replacements in other locations that are not likely to present the same concerns as the removed trees were posing, and by offering affected residents a replacement tree which can be planted on their property. This strategy also gives the replacement trees more of a chance to reach their full potential, in time providing mature specimens for residents and visitors to enjoy.
Implementing this strategy, the Parks and Reserves team have planted six replacement specimen trees for the Brooklyn Road Alders at the Clareville Cemetery, two Fagus sylvatica and four Magnolia grandiflora.
Taking pride in Carterton's tree scape, the past twelve months has seen Council plant more trees than have been removed. This includes 200 trees and shrubs in the parks, reserves and open spaces around the district where there is reduced risk to infrastructure and favourable growing environments for the specimens.
If you have received a letter from council and would like to receive a replacement tree from Councils tree inventory, or require any further information about the above notified tree removal, please contact me directly 027 498 1504 or clinton@cdc.govt.nz.
WATCH –  Planting for our future – Parks and Reserves Manager Clinton Thompson chats about providing space for our trees to reach their full potential.