We're talking about what's important for
A lot has changed in the past few months, but here in Carterton we're getting things moving again.
We want to hear from you about what you think is important for ngā wā āmua ā Taratahi – Carterton's future.
WE want you to join our kōrero
Last year, Ka Pai Carterton received some great ideas from residents about what they wanted for Carterton's future. We want to know if any of these ideas have changed post-Covid.
This will help with our regional recovery plan and to plan what the council needs to do to help our district continue to thrive.
Fill up our jar with big ideas
We want to know:
What's your big idea for Carterton?

Have our district's needs changed in the last year?

What things would you like the council to focus on for the next 10 years?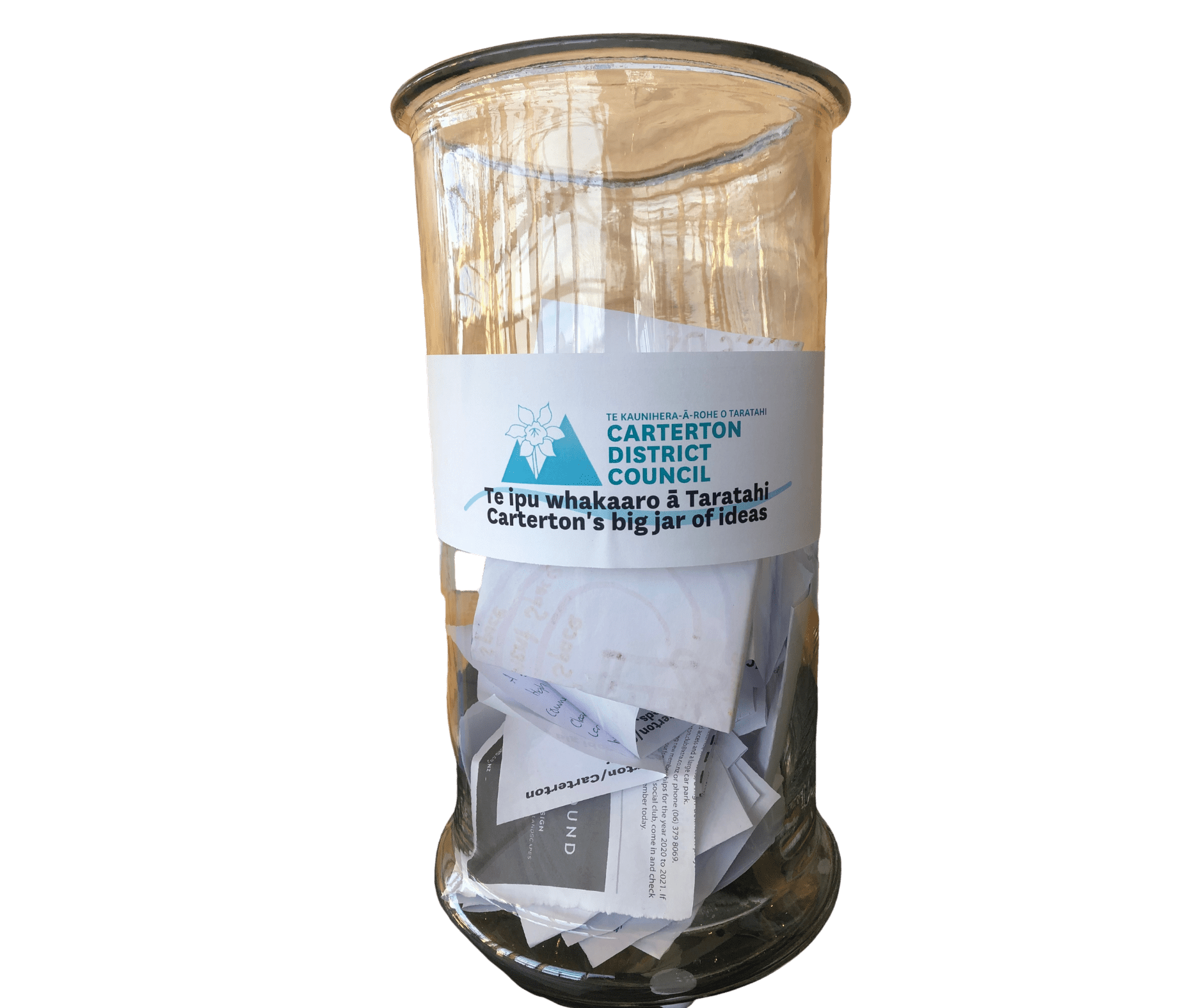 We'll be putting jars around town at some of your favourite cafes, shops and businesses. Simply fill out any piece of paper and put it in any of the jars around town and your idea will be added to our big jar at the Carterton Events Centre to be considered as part of the feedback. It's up to you whether you put your name on it or not – your ideas will still be included!
Prefer to do it online? Click to link below to add your idea to our virtual jar.
Other ways to have your say
Happy to Chat about the future
Thursday 16 July 10am – Carterton Events Centre Te Mahau Foyer
Thursday 23 July 10am – Page 42 Cafe
Saturday 1 August 10am – 12pm – Carterton Events Centre Te Mahau Foyer
Wednesday 5 August  12pm – Carterton Events Centre Te Mahau Foyer
Monday 10 August 10am – Page 42 Cafe
Carterton Farmers Market
Sunday 26 July
Sunday 9 August