School Holiday Programmes
Last updated: 10 Sep, 2021 02:27pm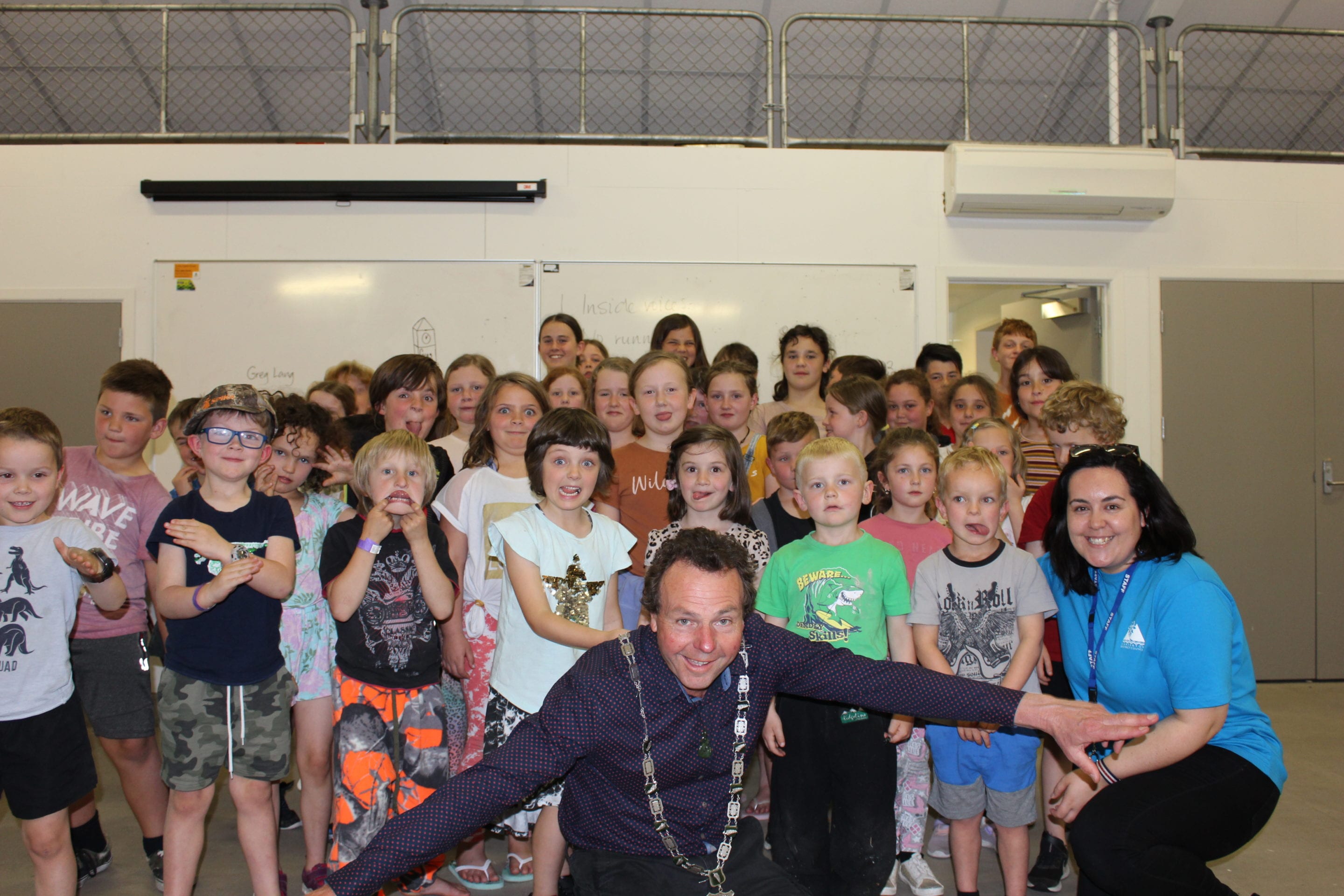 le Council provides free holiday programmes at the Carterton Events Centre during the mid-year school term breaks for Carterton children aged 5 – 12 years.  Morning tea of fruit and baking is provided however children need to bring their own lunch.  We encourage healthy options with no chocolate, soft drinks or lollies.
The Programme is for 4 days & runs from 9am – 3pm with children choosing some options from a wide variety of workshops.  The programme closes with a disco party on the last day.
Previous programmes have included hula hooping, abseiling, sports, board games, inflatable obstacle course, storytelling, gardening, writing, drama, balloon craft, circus juggling, paper making, wood pallet crafts, web coding, 3D printing, cooking, movies, and painting.
The remaining programme date for 2021 is:
OCTOBER 2021:

It is with great disappointment that we have cancelled the October School Holiday Programme, due to the Covid-19 outbreak.

Our responsibility is to ensure the health and safety of the enrolled children. With the rapidly changing situation, we believe the potential impact that Covid-19 may have on our staff and volunteers in the next few weeks means we cannot guarantee the appropriate levels of supervision will be available to ensure this.
     We hope we have been able to give you sufficient time to make alternative arrangements for your children.
Child Safety
Safety of our tamariki is our paramount concern as outlined in our  Programme Policies and Procedures 
Would you like to help out?
As this is a free programme, we rely heavily on volunteers to help with activities. If you are interested in joining us for some great fun, please read our Volunteer Guidelines and complete our (under 18) Application Form, or (over 18) Application Form.
Please note, if you are over 18 you will need to complete a Police Vetting form.
For more details please contact Sandra Burles, Community Services Administrator. Email infocentre@cdc.govt.nz / phone 06 379 4081.