6 April 2023
Carterton District Council assists the Returned and Services Association (RSA) to coordinate the ANZAC Parade and Service for 25 April each year. We are happy to support the RSA to commemorate such an important occasion for all New Zealanders and deliver an ANZAC service for the Carterton community that aligns with the RSA's wishes.
The service brings a level of formality, with dignitaries and representatives attending, including Mayor Hon. Ron Mark; New Zealand Defence Force; Australian and British High Commissions. However, our Carterton Service is very much a community event with participation from local schools; churches; and community groups.
All are welcome and invited.
In 2022 the Council erected a range of core flute panels in Memorial Square, commemorating local soldiers. We will be doing this again in 2023, with some new additions.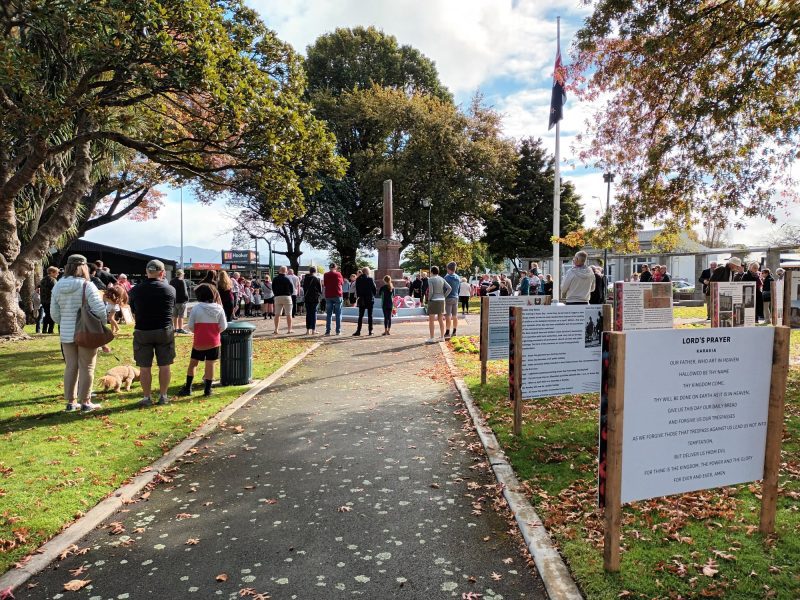 Parade details:
The 2023 parade will assemble at 10.45am in Holloway Street and then moves off at 11.00am. The parade route makes its way along Holloway Street, right into High Street and finishes with the Service in Memorial Square.
In previous years part of the service has been held in the Carterton Club on Broadway, however, this year all the formalities will take place in the Square with the opportunity for some light refreshments and conversation at the Club afterwards.